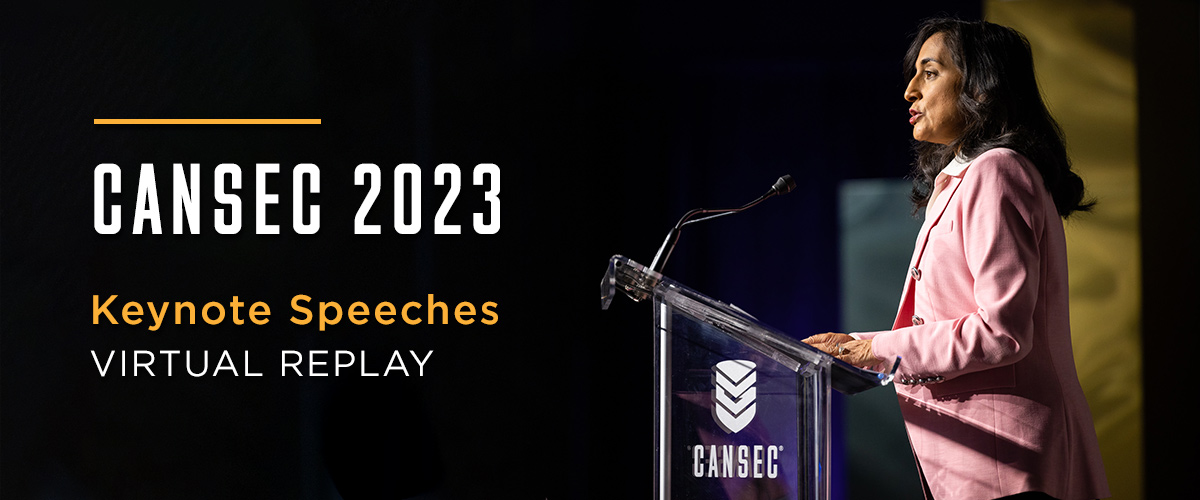 events
CANSEC 2023 Keynote Speeches Virtual Replay
Event Description
Supply Chain Connect Premium Package participants unlock​
COMPLIMENTARY ACCESS TO THE CANSEC 2023 KEYNOTE SPEECHES VIRTUAL REPLAY
Supply Chain Connect Premium Package participants gain access to the virtual replay of this year's CANSEC Keynote Speeches.
​

Day 1 / May 31 - Opening Speech:
Christyn Cianfarani
President and CEO of CADSI

Day 1 / May 31 - Opening Breakfast:
The Honourable Anita Anand
Minister of National Defence

Day 1 / May 31 - Lunch:
Oleksii Reznikov
Minister of Defence of Ukraine

Day 2 / June 1 - Breakfast:
The Honourable François-Philippe Champagne
Minister of Innovation, Science and Industry

Day 2 / June 1 - Closing Lunch:
Lieutenant-General Frances J. Allen, CMM, CD
Vice Chief of the Defence Staff
For further information on the CANSEC 2022 Keynote Speeches Virtual Replay, please contact:
Christina Amos, Event Planner, at 613-235-5337 ext. 25 or christina@defenceandsecurity (dot) ca
Event Details
Register
This is a benefit to CANSEC 2023 Supply Chain Connect Enhanced and Premium Package participants.
Print page
Share
Event fees
CANSEC 2023 Keynote Speeches Virtual Replay is offered as a complimentary benefit for those who purchased the CANSEC 2023 Supply Chain Connect B2B/G Premium Package.
Why attend?
This is your opportunity to view top-level ministers, CAF leadership, and CADSI's President and CEO sharing important information, new ideas and forward-thinking insight about the future of our industry.