Our Members
CADSI membership is comprised of more than 900 Canadian defence and security companies from across Canada that produce world-class goods, services and technologies made across Canada and sought the world over.
Our members consist of companies of all sizes and compositions, from SMEs to global multinationals, associations and educational institutions, as well as international companies that operate in Canada, all of whom are working for the good of Canada's defence and security industries.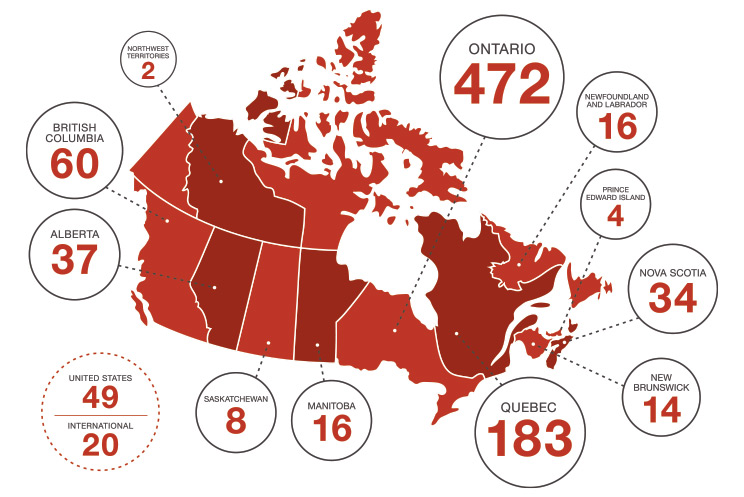 Introducing the new GATEWAYcapabilities
Canadian companies have a wide range of capabilities to offer the global defence and security sector. GATEWAYcapabilities is a cutting edge and innovative new tool designed to showcase the Canadian depth and breadth of defence, maritime, aerospace, security and space capabilities. This digital database truly allows one to search to discover Canadian companies operating in the defence and security sector and connect with those who can help you grow your business. GATEWAYcapabilities is only available through myCADSI. Login to your myCADSI account or register for your complimentary account today.

CADSI members and associates share the common ethical principles set out in the CADSI Code of Ethics. CADSI members and associates should adhere to the highest ethical standards and seek to place Canada's defence and securities industries at the forefront of business ethics in Canada. At a minimum, CADSI members must adhere to applicable laws and regulations governing the conduct of their business. Moreover, entrusted to our care are the lives of armed forces personnel, including the Canadian Armed Forces (CAF), who bear the ultimate risk for Canada to provide security to their fellow citizens.