Advocacy /
CADSI News
June 24, 2020
COVID-19 Membership Update: Join the Check-In Call, CERB Extension, CADSI initiatives update
Dear Member,
Please find below CADSI's latest update as we keep you informed of policy decisions and news affecting your business during the COVID-19 pandemic.
Hear from Innovative Solutions Canada this Thursday, June 25 at 3:00 pm EDT
Participate in our 30-minute Defence Industry Check-In Call to:
Learn about the Build in Canada Innovation Program (BCIP) consolidation;
Get advice on what makes a great ISC Challenge so you can suggest your own; and
Share issues you are facing that still need to be addressed by government.
For more information and to register, click here.
Access to Previous Calls
If you missed one of our previous calls featuring R. Adm Chris Earl who spoke about returning to the workplace, Doug Berenson from Avascent who spoke about global defence spending, or any others, you can request a copy of the recording by emailing Mindy Pearce mindy@defenceandsecurity.ca.
Extension of Government Programs
On June 16, 2020, the government announced an extension to the Canadian Emergency Response Benefit from eight weeks to 24 weeks. The government continues to monitor international best practices, the economy and the progression of the virus and is continually reviewing its programming to ensure it meets the needs of businesses and Canadians.
Please continue to visit our resource page, which we will update throughout the summer as new and pertinent resources become available.
CADSI Wraps-up COVID-19 Membership Updates and Defence Industry Check-Ins
As the daily urgency of the pandemic has passed, we are pausing our regular COVID-19 Membership Updates until the fall.
Thank you for your ongoing participation in our COVID-19 initiatives, which allowed us to take the pulse of the industry, relay your challenges directly to government, share important information impacting defence companies, and communicate your contributions to Canada's COVID-19 emergency response to government and media.
In the meantime, you can stay connected by:
Subscribing to the Industry Dispatch, a quarterly email update delivered from Parliament Hill to your myCADSI account; and
By contacting Mindy Pearce, Policy Advisor at mindy@defenceandsecurity.ca.
CADSI Remains Committed to You
While the Check-In Calls and COVID-19 Membership Update are on hold for the summer months, we will continue working hard for you through our advocacy initiatives, providing you with important resources, and being available to you when you need us.
We invite you to contact us at any time using the emails below.
Membership Inquiries: membership@defenceandsecurity.ca
Policy/Government Relations: mindy@defenceandsecurity.ca
Thank you for your ongoing support. We wish you a safe and healthy summer.
About CADSI
The Canadian Association of Defence and Security Industries (CADSI) is the national industry voice of more than 900 Canadian defence and security companies that produce world-class goods, services and technologies made across Canada and sought the world over. The industries contribute to the employment of more than 60,000 Canadians and generate $10 billion in annual revenues, roughly 60 per cent of which come from exports. To learn more, visit defenceandsecurity.ca and follow us on Twitter at @CadsiCanada .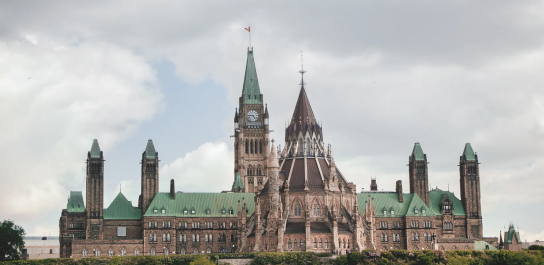 Media Inquiries
Please direct all media inquiries to:
Tel: +1 613-235-5337 x43
The Canadian Association of Defence and Security Industries
251 Laurier Ave. West, Suite 300 Ottawa, ON, K1P 5J6