WHY PARTICIPATE IN SME DAY Canada EDUCATIONAL SESSIONS?
A two-part virtual event series for SMEs to successfully build their knowledge of what it takes to compete in the defence and security sectors. SME Day Canada is a unique opportunity for small and medium-sized enterprises to learn what it takes to succeed within the defence and security industries.
It also will provide two (2) days of informative and professional educational sessions that as an SME you will not want to miss! Our 2021 SME Day Canada will be offered over two weeks throughout October, conducted virtually. Remember, Wednesdays at 1:00 pm ET!

Productive Learning - Six (6) valuable learning lessons that provide critical insight into our industry, from a wide range of policy and operational viewpoints

Get Inspired - Benefit from exposure to some of the most innovative ideas and programs from government and NGOs happening right now.

Essential Tips - Discover essential tips to help you confidently connect with OEMs and the Canadian Government to pitch your products and services.

Maximize your time - As a virtual two-day event, SME Day Canada allows you to maximize your input from the event while efficiently using your time.
2021 SESSIONS
All sessions will be followed by a 10-minute moderated Q&A.
DAY 1 - OCTOBER 13:
Cybersecurity: Protecting Yourself and Your Company: Advice from KPMG and an Industry Case Study
Ransomware. Malware. Corporate espionage. The cyber threat environment is evolving daily, and SMEs that don't take it seriously risk financial ruin. Experts at KPMG will walk you through the most recent and serious risks to your business, and how to protect what you've built. An industry case study will be used to illustrate how hackers exploit common weaknesses and gain access to systems.
Julia Scouten | Cyber Security Senior Manager, Risk Consulting - KPMG LLP
Marc Mazur | Senior Cyber Security Consultant, KPMG LLP
​
Unravelling the CMMC: Boots on the Ground Guidance
By Autumn 2025, every contractor feeding into the U.S. DoD will require certification under America's Cybersecurity Maturity Model Certification (CMMC). This session will offer a practical walkthrough of the CMMC certification process for Canadian SMEs, helping you make sense of this complex, still-evolving program.
Lawrence Williams, CISSP, ITILv3 | Colonel, United States Army, Sentinel Defense Group Founder
​
The US DoD Forecast and Innovation Eco-System
Presented by Doug Berenson of Avascent, the US DOD Budget and Emerging Acquisition Trends Session will offer insight into the major trends in U.S. DoD acquisitions and provide intelligence on DoD plans that will impact Canada. Gain insights into the changing opportunity space in Canada's largest defence export market.
Doug Berenson | Managing Director, Avascent

DAY 2 - OCTOBER 20:

​
Sales Strategies in a Hybrid World
As more companies move toward hybrid business models, learn how you can balance old and new approaches to business development and get your foot in the (virtual or real-world) door.
Brian Botting | Director, Strategic Offsets, Air & Naval, Land & Joint, General Dynamic Mission Systems Canada
​
A Focus on Canada's Rapid Capability Development Programs
Innovation Solutions Canada (ISC) and Innovation for Defence Excellence and Security (IDEaS) both offer programming to advance your research and develop your capability. Find out what the differences are between the two programs and which one is best suited to your small business!
Eric Aime-Patry | Manager of Outreach and Engagement, Innovative Solutions Canada and Build in Canada Innovation Program
Eric Fournier | Director-General Innovation, DND
Moderated by Marc Watters, CADSI
​
Closing the Deal: Insights into Selling to the US and Overseas Markets
Details coming soon.
Sean Newsome | Principal at Shorebreak Tech
​
Defence Disrupted: Future Digital Technologies and Trends that Will Disrupt Military Power
Details coming soon.
Dave McMahon | Chief Executive Officer, Clairvoyance Cyber Corp
THANK YOU TO OUR GENEROUS SPONSORS
THANK YOU TO OUR MEDIA PARTNER
Event Speakers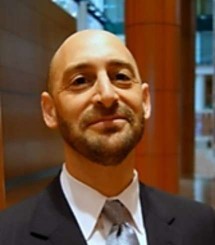 Mr. Doug Berenson
Managing Director
Avascent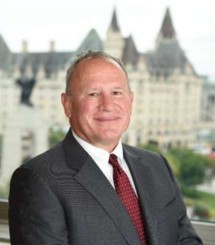 Mr. Brian Botting
General Dynamic Mission Systems Canada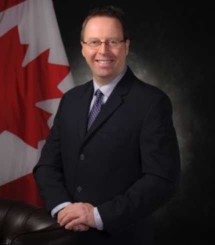 Mr Eric Fournier
Director General, Innovation for the Assistant Deputy Minister (Science & Technology)
Innovation for Defence Excellence and Security (IDEaS)
Mr. Marc Mazur
Senior Cyber Security Consultant
KPMG LLP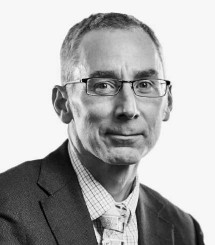 Mr. Dave McMahon
CEO
Clairvoyance Cyber Corp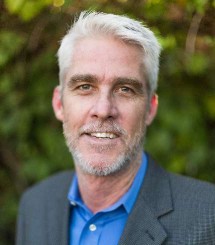 Mr. Sean Newsome
CEO
Shorebreak Tech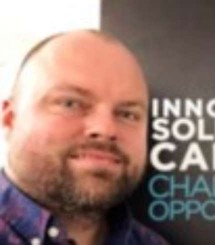 Mr. Eric-Aimé Patry
Manager of Outreach and Engagement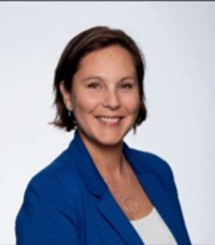 Ms. Julia Scouten
Cyber Security Senior Manager, Risk Consulting
KPMG LLP
Lawrence Williams, CISSP, ITILv3
Colonel, United States Army
Sentinel Defense Group Founder