MORNING

EDUCATIONAL CONFERENCE

SME Day Ottawa allows you to learn about the programs available to assist Canadian SMEs in their business development goals. If you are looking to maximize your business advantage, you need to join us the morning of SME Day Ottawa:
Discover how to make the most of the tools available to you through government and NGO initiatives.
Ask the questions you need answered directly to those running these initiatives.

Align yourself with organizations that address common issues and concerns.

Engage with key leaders and professionals in the industry.

AGENDA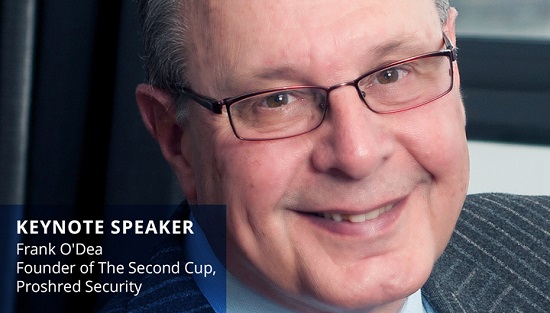 Are you Cyber Secure? (hint: you're not)

Session 1 - 08:40 - 09:25

It's the harrowing punchline to a timeless tale that has plunged many a childhood sleepover into pure terror, "The call is coming from inside the house." It strikes at our false sense of protection inside familiar walls, and it has never been more relevant than in our modern cyber age. Did you know that firms who finally discover a cyber breach, are often shocked to learn that the hackers had been in their system for 150 days or more before detection? Alex Frappier will open your eyes to our modern cyber and social landscape, revealing the truth that there are only two types of firms anymore: those who have been hacked, and those who don't know it yet.
Presenter: Alexandre Frappier, Liaison/Outreach, Canadian Centre for Cyber Security


Entrepreneurship – Lessons from the Trenches

Session 2 -

09:25 - 10:05

Entrepreneurship is a fiery crucible of angst, failure and occasional brilliant breakthroughs that make the journey all worth while. Fortunately, many have travelled this treacherous path before, and their lessons learnt and scars earned, can fuel your future success. Rick Spence will take you on a journey through some of biggest business breakthroughs (and spectacular setbacks) of 2018, unearthing nuggets of entrepreneurial wisdom that should change the way you run your firm forever.
Presenter: Rick Spence, Entrepreneurship Columnist for the Financial Post, Former Editor and Publisher of Profit Magazine


myCADSI - Grow Smarter

10:05 - 10:15

myCADSI is your ecosystem for everything Defence and Security. Join us for the launch of the new portal at SME Day Ottawa and learn how myCADSI will help grow your business.

Presenter: Steven Hillier

, Associate VP of Business Development and Operations, CADSI


Keep Your Friends Close and Your OEMs Closer

Session 3 - 10:45 - 11:10

Breaking into an OEM supply chain is both a monumental task for an SME and the pot of gold at the end of the rainbow. But OEMs can often feel like sworn adversaries, rather than trusted future partners. To build a productive relationship with an OEM requires equal parts preparation, awareness, and charm. Sue Dabrowski will share her hard hitting insights on what it takes to become supply chain ready, how to read the procurement landscape to foresee the next gold rush, and how to get government officials and OEM supply chain managers invested in your firm's growth and success.
Panel Discussion: Sue Dabrowski, President, SDM Communications Inc. (moderator)


The Perfect Pitch – From White Whale to Without Fail

Session 4 - 11:10 - 11:35

Fact: Most SMEs are absolutely amazing at pitching OEMs and don't need any help.
Fact: Most SMEs have a detailed understanding of an OEM's needs, and can seamlessly integrate their technologies into the OEM supply chain.
Fact: Only one of these three statements is true.In this panel discussion two of CADSI's defence OEMs will recount the tales of the best and worst pitches they have ever received, and what lessons SMEs should extract and apply to improve their own pitches.
Panel Discussion:

Sue Dabrowski

, President, SDM Communications Inc. (moderator)


IDEaS Program Announcement

11:35 - 11:45
Presenter: Dr. Kate Kaminska, IDEaS Portfolio Manager

Presentation by MDA Corporation

Keynote Address: Frank O'Dea, Founder of The Second Cup and Proshred Security

12:30 - 13:00

From a life of panhandling, within a couple of years of living on the streets, Frank O'Dea went on to co-found a coffee store that became the internationally successful The Second Cup chain. An entrepreneur and humanitarian, Frank continued his career launching and managing several other international businesses, such as Proshred Security. As a celebrated business person with several innovative business ventures under his belt, Frank will share his inspirational success story.
THANK YOU TO OUR LUNCHEON SPONSOR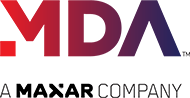 Event Speakers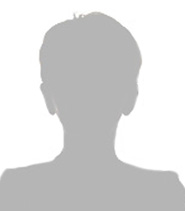 Mr. Alexandre Frappier
Outreach/Liaison, Cyber Centre
Canadian Centre for Cyber Security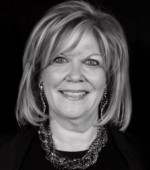 Sue Dabrowski
President
SDM Communications Inc.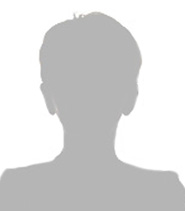 Dr. Kate Kaminska
IDEaS Portfolio Manager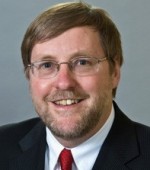 Rick Spence
Entrepreneurship Columnist
Financial Post