Defending Against COVID-19
DEW Engineering helps reduce health risks among CAF personnel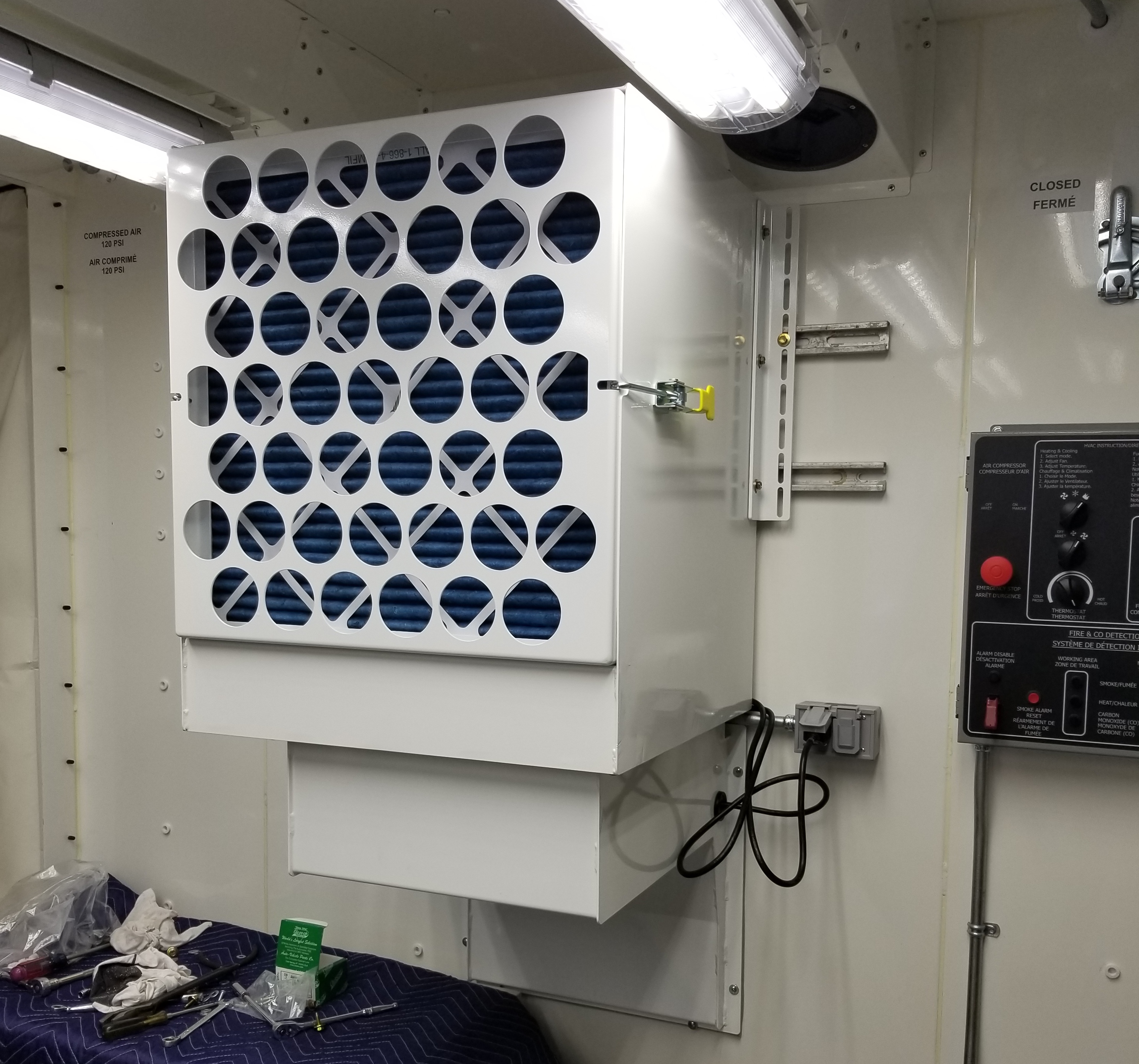 DEW Engineering is supporting the Canadian Forces Health Services (CFHS) branch as they prepare for potential deployment to assist Canadians as part of Operation LASER, the Canadian Armed Forces' response to the COVID-19 pandemic. At the end of March, through its existing contract to repair and overhaul MSVS Special Equipment Vehicle Kits, DEW was tasked to provide Auxiliary Air Purification Systems (APS) with High-Efficiency Particulate Air (HEPA) Filtration for the Unit Medical Station and Mobile Dental Clinic shelters of the CFHS. Pharmacy and Field Office shelters may also be similarly equipped. The Auxiliary APS with HEPA Filtration will enhance the existing HVAC system in each shelter by capturing airborne droplets and aerosols, reducing propagation within the shelter, and thereby reducing health risks to personnel within the shelters. ​
DEW Engineering has also developed a portable and hands-free hand-washing station to stop the spread of COVID-19 at worksites and public spaces.
About DEW Engineering
For over 40 years DEW Engineering has provided critical equipment and services to army, navy, air force and police service customers in Canada and around the world.
Contact DEW Engineering
Website: https://dewengineering.com/
Share Your Story!
Are you contributing to Canada's COVID-19 Emergency Response? Share your best stories and examples here: https://bit.ly/defenceindustrycovid19support
Posted 2020-04-30
Last Modified 2020-06-11 14:00