Defending Against COVID-19
Calian helps ease strain of COVID-19 on the healthcare system
Calian's healthcare services and professionals are doing their part to ease the strain of COVID-19 on the medical system, keep Canadian Armed Forces (CAF) personnel healthy for duty, and protect vulnerable populations from infection.
Calian is part of a team led by SNC Lavalin PAE that will prepare the equipment and supplies for five deployable 100-bed Mobile Health Units. Calian is coordinating the delivery of material and supplies and is contributing subject matter expertise on deployment. Currently, the team is procuring ventilators, hospital supplies and pharmaceuticals to be ready for deployment.
Calian's medical professionals are also supporting CAF member-health readiness by providing check-ups and treating personnel who become sick from COVID-19. Through 145 health clinics across Canada and services in place for the RCMP, Canada Border Services, and Correctional Services, Calian is helping to maintain public healthcare capabilities and prevent hospital emergency rooms from becoming overwhelmed.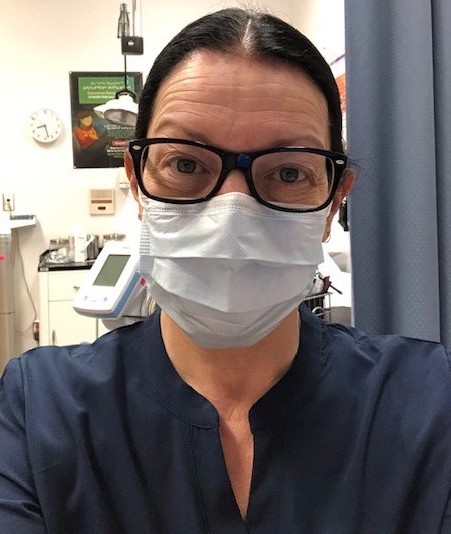 The company has also sent nurses to many communities in Nunavut, the only province or territory with no confirmed cases of COVID-19, for preventative primary care.
"Keeping COVID-19 out of Nunavut is essential to protecting Northern Canadians," said Jordan Miller, Program Manager, Strategic Initiatives, for Calian. "We have been surging staff to meet local needs and limit the risk of COVID-19."
Photo Left: Isabelle, a nurse at a health facility in Nunavut is prepared to meet with patients. Photo credit: Calian.
About Calian
Calian employs over 3,000 people in its delivery of solutions for public and private sector customers in defence, communications, government, nuclear and space. Operating in North American and global markets, the Company offers diverse capabilities and expertise in health, training, technology, engineering, emergency management and cyber security. Calian has a presence across Canada and in Europe with a manufacturing facility in Saskatoon and its headquarters in Ottawa, Canada.

Contact Calian
Website: https://www.calian.com/en
Share Your Story!
Are you contributing to Canada's COVID-19 Emergency Response? Share your best stories and examples here: https://bit.ly/defenceindustrycovid19support
Posted 2020-05-05
Last Modified 2020-05-06 07:51