Defending Against COVID-19
GDLS-Canada supports hospitals, CAF & community with donations and PPE 
​From the onset of the COVID-19 pandemic, General Dynamics Land Systems-Canada (GDLS-Canada) and its employees have wanted to help however possible – from filling demands for personal protective equipment to supporting local food banks and shelters and ensuring the Canadian Armed Forces are well prepared.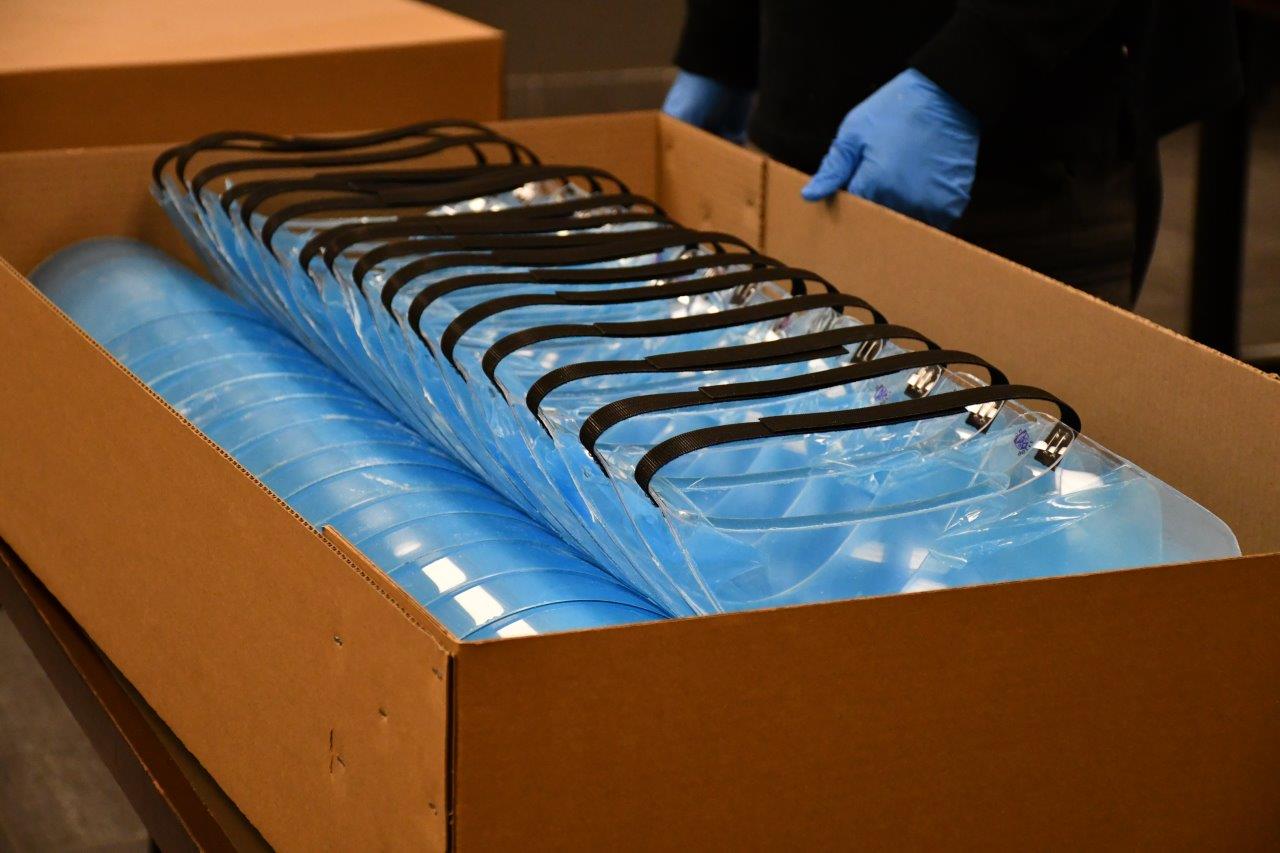 To help its community prepare for and manage the impacts of COVID-19, GDLS-Canada donated 14 ventilators and 860 N95 masks to the London Health Sciences Centre in London, Ontario. The equipment was originally intended for use in the company's Light Armoured Vehicle ambulance variant. The idea, brought forward by the company's manager of quality assurance, was readily supported by the company.
(Image Source: GDLS-Canada)
"What we're doing here in London is really part of a broader company effort across General Dynamics worldwide to make sure that we're focusing on bringing our resources to fight the problem, and giving back to our communities," said Doug Wilson-Hodge, GDLS-Canada's Manager of Communications, Community and Government Relations.
GDLS-Canada has also partnered with health authorities and researchers to develop medical and personal protective equipment. In collaboration with the Lawson Health Research Institute, London Health Sciences Centre, and the University Health Network, the company has designed a non-invasive ventilation mask to support the treatment of COVID-19 patients.
It is also manufacturing and has donated thousands of medical face shields – up to 500 per day – designed by Western University and delivered to hospitals, medical offices, and frontline workers across Ontario.
In addition to supporting healthcare heroes, GDLS-Canada is committed to supporting CAF readiness during this period. In April, the company, in partnership with all General Dynamics' Canadian business units, issued a letter to Minister of National Defence Harjit Sajjan confirming it will make all Reservist employees available for full-time service, if required.
About General Dynamics Land Systems-Canada
General Dynamics Land Systems-Canada is a global defence industry leader in providing land and amphibious combat vehicle solutions. Based in London, Ontario, the Canadian operations employ approximately 1,650 people who design, manufacture and support light and medium armoured vehicles. GDLS specialists are among Canada's finest in the defence industry who excel in the areas of machining, materials, electronics, software development, prototyping, logistic support and systems integration.
Contact
Website: www.gdlscanada.com
Share Your Story!
Are you contributing to Canada's COVID-19 Emergency Response? Share your best stories and examples here: bit.ly/defenceindustrycovid19support
Posted 2020-04-29
Last Modified 2020-05-13 14:26