Defending Against COVID-19
General Kinetics prints face shield frames for healthcare heroes
Brampton, Ontario-based General Kinetics is one of many companies dedicating resources to fill
the healthcare system's needs for personal protective equipment. With engineers working remotely, the company set up a 3D printer in an employees' home office. Sixteen hours per day, seven days per week, this printer produces frames for face shields to be used by frontline medical personnel. The machine prints between 10 and 12 masks per day and the company delivers them to a local hospital every week. As of April 15, over 100 have been produced.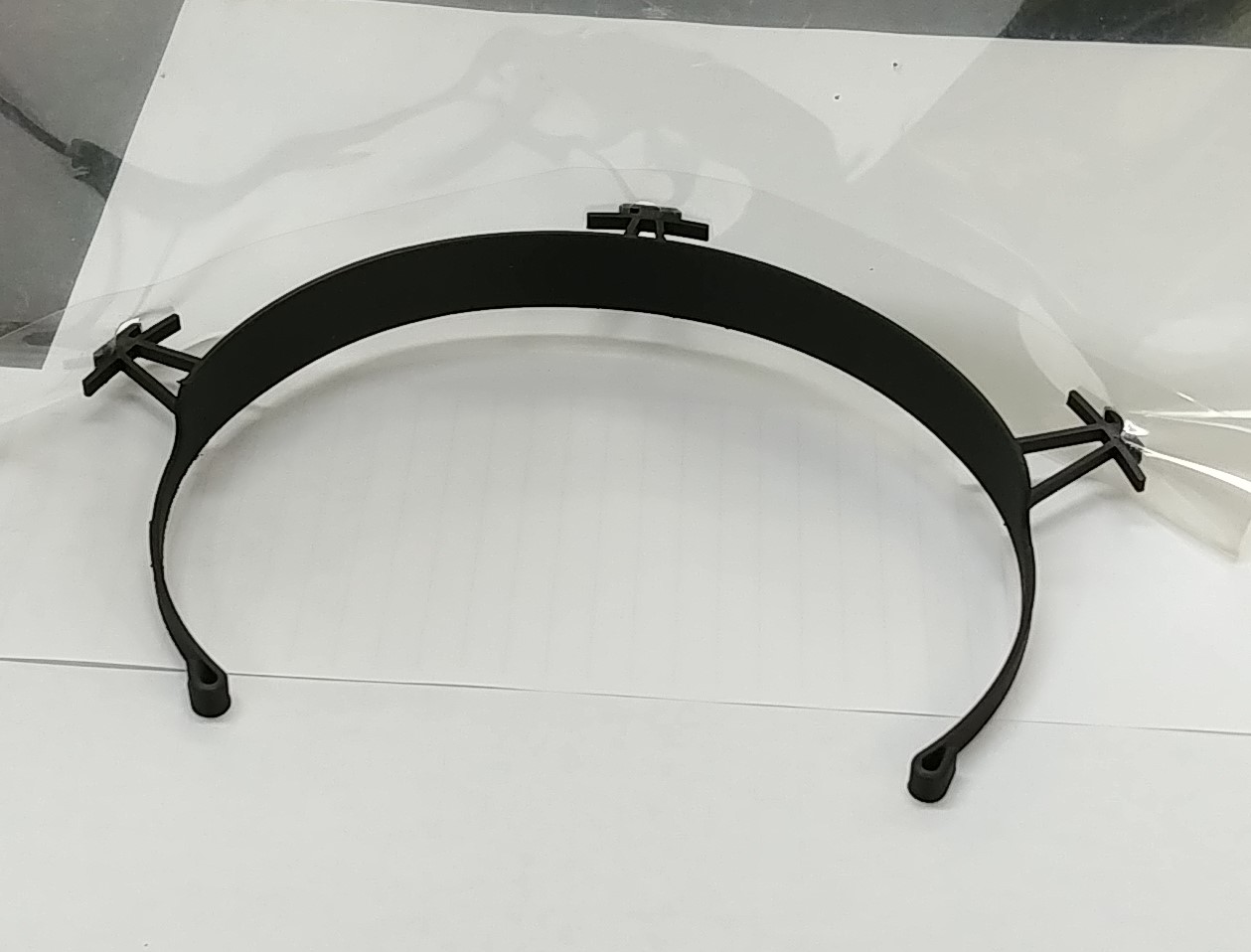 Image left: 3D printed face shield frame.
Image Source: Image Source: General Kinetics
About General Kinetics
General Kinetics is a leading global manufacturer and supplier of dampers, shock absorbers, hydropneumatic suspensions, semi-active damping systems, coil over dampers, blast mitigation damping systems and seat suspension dampers for military vehicles, both tracked and wheeled, and off-highway machines used in the construction, material handling, forestry, mining and agriculture markets. ​
Contact
Website: http://www.generalkinetics.com/
Share Your Story!
Are you contributing to Canada's COVID-19 Emergency Response? Share your best stories and examples here: bit.ly/defenceindustrycovid19support
Posted 2020-04-27
Last Modified 2020-05-05 13:20