Defending Against COVID-19
PRE Labs dedicates manufacturing lines to produce face shields for health care workers
Kelowna, BC-based PRE Labs is proudly supporting frontline workers and creating jobs during the COVID-19 pandemic. After receiving requests to manufacture personal protective equipment to avert potential shortages in the local community, PRE Labs allocated part of its production capacity to do just that. It is now creating face shields for medical staff, first responders, and others in need. The shields are designed to protect wearers from liquids while keeping their vision clear and the individual feeling comfortable.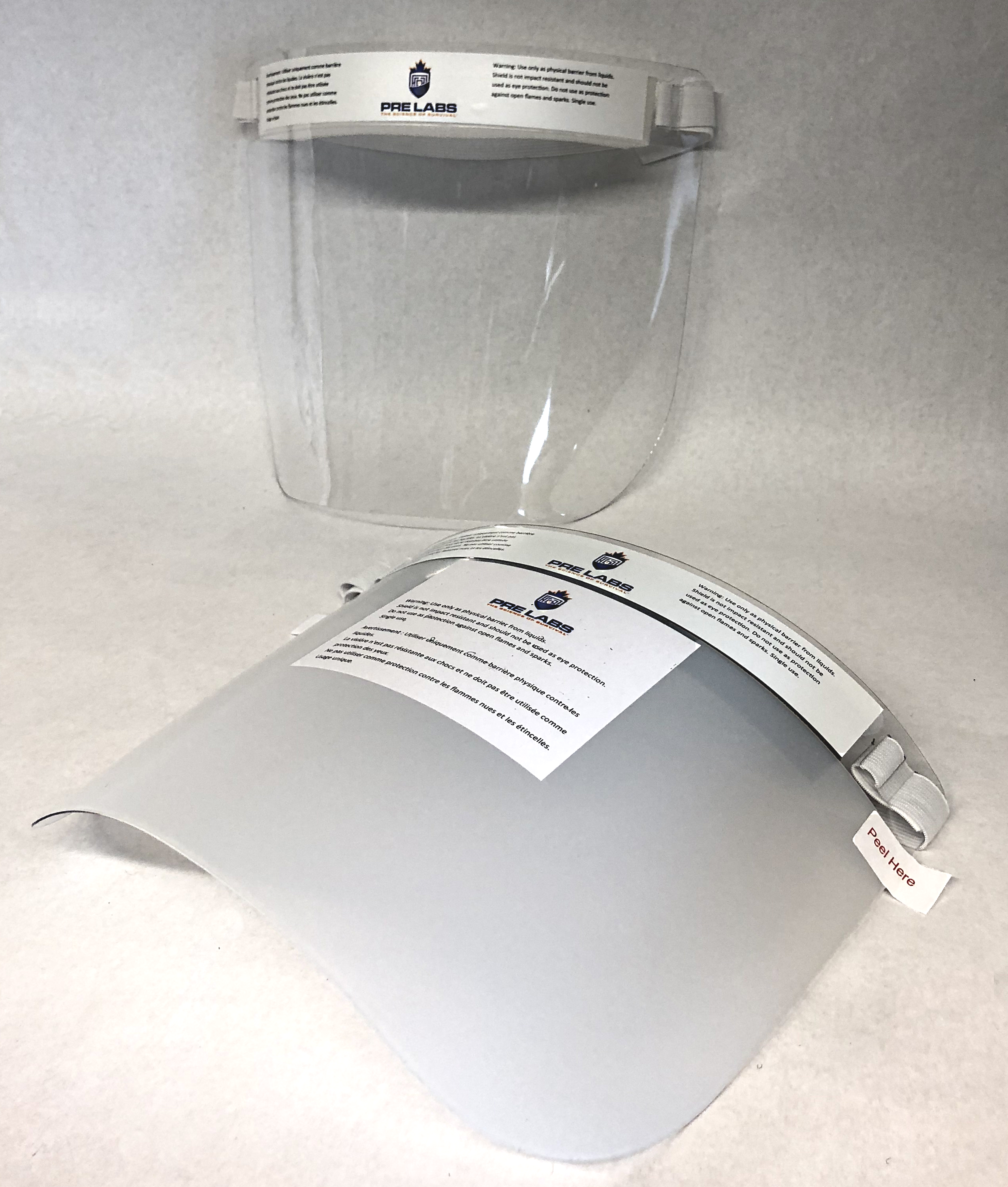 "Our phenomenal production team has been able to design and manufacture these life-saving products in record time and we would like to thank all of them for their outstanding dedication," the company says.
PRE Labs began delivering face shields in early April and will ramp-up production as needed. To reinforce its production capacity during COVID-19, PRE Labs has expanded its team and is pleased to be able to support the local economy during tough economic times.
Image Source: PRE Labs
About PRE Labs Inc.
PRE Labs challenges industry norms to manufacture the highest quality survivability products for defence and law enforcement personnel.
Contact PRE Labs inc.
Website: https://prelabsinc.com/
Submit Your Story!
Are you contributing to Canada's COVID-19 Emergency Response? Share your best stories and examples here: https://bit.ly/defenceindustrycovid19support
Posted 2020-04-15
Last Modified 2020-05-05 13:17