Advocacy /
Member News
May 30, 2022
Canadian UAVs Offers Radar-as-a-Service to DND and Police
Canadian UAVs is pleased to announce that the SparrowhawkTM Radar – our internally developed ground based detect and avoid solution for enabling Beyond Visual Line of Sight (BVLOS) RPAS operations in Canada is now available to customers through Radar-as-a-Service (RaaS).

The Sparrowhawk system comprises computer vision-based software with ground-based radar and ADS-B to facilitate safe BVLOS RPAS operations in Canada. Sparrowhawk has previously been fielded successfully in Canadian UAVs BVLOS RPAS commercial operations, having been approved by Transport Canada for operations in Air Risk Class b (ARC-b) up to 400 ft AGL and in ARC-c up to 800 ft AGL.

Sparrowhawk Radar is ready and capable of supporting BVLOS RPAS operations in Class G airspace (ARC-b) under 400 ft AGL Canada-wide, providing greater than 70% detection of non-cooperative manned aircraft up to 8 nautical miles (15 km). It integrates to the RPAS ground control station via a network protocol to receive the controlled RPAS's GPS location and provides situational awareness on a map interface to deconflict from manned aircraft in the operational area.

Canadian UAVs is making Sparrowhawk technology available to both military and commercial operators seeking to establish BVLOS operations in Canada. As part of this service, Canadian UAVs will obtain a radio spectrum permit, install equipment, and operate Sparrowhawk Radar at locations of the customer's choosing. This provides RPAS operators with turnkey Detect and Avoid capability for their BVLOS operations today.
Sparrowhawk technology is a game changer for BVLOS operators, with specific capability to allow for DND and Police RPAS operations off-range in unrestricted Canadian airspace.​

For further information or inquiries, please contact:

Steve Cannon
Program Manager Military
Canadian UAVs
info@canadianuavs.ca
+1.587.943.0011
About CADSI
The Canadian Association of Defence and Security Industries (CADSI) is the national industry voice of more than 900 Canadian defence and security companies that produce world-class goods, services and technologies made across Canada and sought the world over. The industries contribute to the employment of more than 60,000 Canadians and generate $10 billion in annual revenues, roughly 60 per cent of which come from exports. To learn more, visit defenceandsecurity.ca and follow us on Twitter at @CadsiCanada .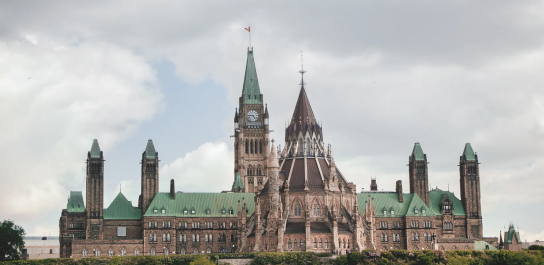 Media Inquiries
Please direct all media inquiries to:
Tel: +1 613-235-5337 x43
The Canadian Association of Defence and Security Industries
251 Laurier Ave. West, Suite 300 Ottawa, ON, K1P 5J6