Advocacy /
Member News
May 27, 2022
META MATERIALS APPOINTS DR. RAJ V. RAJARAM AS CHIEF MARKETING OFFICER
​
HALIFAX, NS / ACCESSWIRE / May 17, 2022 / Meta Materials Inc. (the "Company" or "META®") (NASDAQ:MMAT)(FSE:MMAT) a developer of high-performance functional materials and nanocomposites, today announced the appointment of Dr. Raj V. Rajaram as Chief Marketing Officer. He brings more than twenty-five years of experience and numerous highly profitable successes as a senior global marketing and commercial operations executive within public and private companies across multiple industries, along with experience spearheading due diligence and integration of acquisitions in North America and across Europe.
"Through Dr Rajaram's leadership, I look forward to seeing the transformation of the marketing function from a cost center to a revenue generating engine," said George Palikaras, President and CEO. "With a strong scientific background and broad experience in marketing and commercial operations, Dr. Rajaram is ideally suited to lead META's marketing efforts as we begin to commercialize breakthrough applications across multiple markets. I look forward to working with him to grow a leading position in metamaterials at the component level and through increasing vertical integration."
As CMO, Dr Rajaram will be responsible for building and strengthening META's brand, supporting growth strategies, cultivating opportunities in new and existing markets, and increasing demand for META's products and solutions globally. META will invest in the newest marketing technologies to build a world-class digital marketing infrastructure.
Dr. Rajaram was most recently Senior Vice President, Global Marketing with Protective Industries, where he led global strategic growth with a focus on digital marketing, e-commerce, and global expansion both organically and through M&A, while developing a structured process for continuously improving profitability.
"META is a category-creating company, with many opportunities across large, diverse market sectors," said Dr. Raj V. Rajaram, META's new CMO. "It's an exciting time to join META, a company developing and commercializing world leading metamaterial solutions. I'm looking forward to leading a team in support of META's rapid business growth, and to establishing the brand globally."
Previously, Dr. Rajaram served as Vice President, Marketing for the Industrial Distribution business unit of Superior Essex Corporation; led strategy, business development, and marketing functions at Honeywell and Lubrizol; and led Operational Excellence at Stora Enso. Dr. Rajaram began his career with Dow Corning Corporation in 1996, joining as a Research Engineer in sealant product development and gained experience in a variety of strategy and commercial functions.
Dr. Rajaram holds an MBA from the University of Chicago, Booth School of Business, a Ph.D. in Macromolecular Science and Engineering, from Case Western Reserve University in Cleveland, Ohio, a Master of Science in Chemistry from Central Michigan University in Mt. Pleasant, Michigan, and a BTech in Chemical Engineering from Anna University, College of Technology, in Chennai, India.
About Meta Materials Inc.
META® delivers previously unachievable performance, across a range of applications, by inventing, designing, developing, and manufacturing sustainable, highly functional materials. Our extensive technology platform enables leading global brands to deliver breakthrough products to their customers in consumer electronics, 5G communications, health and wellness, aerospace, automotive, and clean energy. Our nano-optic technology provides anti-counterfeiting security features for government documents and currencies and authentication for brands. Our achievements have been widely recognized, including being named a Lux Research Innovator of the Year in 2021. Learn more at www.metamaterial.com.
​
About CADSI
The Canadian Association of Defence and Security Industries (CADSI) is the national industry voice of more than 900 Canadian defence and security companies that produce world-class goods, services and technologies made across Canada and sought the world over. The industries contribute to the employment of more than 60,000 Canadians and generate $10 billion in annual revenues, roughly 60 per cent of which come from exports. To learn more, visit defenceandsecurity.ca and follow us on Twitter at @CadsiCanada .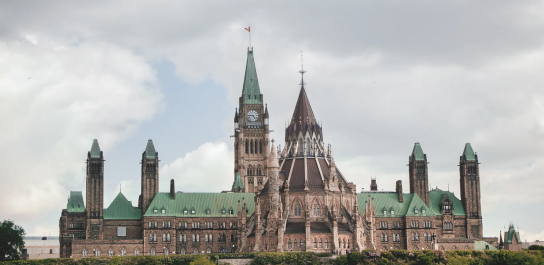 Media Inquiries
Please direct all media inquiries to:
Tel: +1 613-235-5337 x43
The Canadian Association of Defence and Security Industries
251 Laurier Ave. West, Suite 300 Ottawa, ON, K1P 5J6