Advocacy /
Member News
May 20, 2022
Babcock partners with Barnacle Systems on development of new IoT hub for land, sea, and air platforms
Ottawa, ON, Canada
Babcock Canada Inc. (Babcock) and Barnacle Systems Inc (Barnacle), based in Victoria, BC, have partnered to support Barnacle's completion of a hardware product through an Industrial and Regional Benefits (IRB) Policy R&D non-dilutive investment. BRNKL Black, the third product in the line of BRNKL remote security and monitoring products, is being showcased at CANSEC in Ottawa June 1st and 2nd, 2022. BRNKL Black is an internet of things (IoT) hub that collects, stores, and processes onboard data from engines, power systems, and other critical systems alongside video feeds. This new hardware product supports local and remote monitoring for training, security and surveillance, predictive maintenance, and live data feeds for digital twin platforms.
This indirect investment is helping Babcock Canada meet its IRB obligations to Canada on the Victoria-Class In-Service Support Contract. The IRB Policy helps create jobs and foster economic growth by requiring the company to undertake high value-added business activities and investments in Canada equal to the value of their contract.
Babcock and Barnacle are committed to building on their partnership after the successful launch of BRNKL Black. They will continue to seek additional opportunities to fuse Babcock's expertise in providing in-service support for complex assets with Barnacle's skills in hardware design, data science, and visualization. The collaborative approach will further the development of a digitally enabled asset management approach, aligning with initiatives such as the Royal Canadian Navy's Digital Navy.
"We are delighted to be partnering with Barnacle Systems to support the development of ruggedized remote monitoring device. This partnership is testament to the success of the IRB policy for the benefit of small-medium technology enterprises in Canada," – Abhinav Chakraborty, Head of Innovation & Technology, Babcock Canada.
"The Barnacle team is overjoyed to receive support from Babcock Canada. This partnership will help expand Barnacle's exposure within the government and commercial industries both domestically and internationally. This vote of confidence from Babcock also helps solidify Barnacle's reputation as a trusted designer and manufacturer of remote monitoring products," – Brandon Wright, CEO, Barnacle Systems Inc.
About Barnacle Systems Inc.
Barnacle Systems Inc. is an award-winning manufacturer of remote security and monitoring systems for marine vessels and land vehicles. The BRNKL line of products protect recreational, military, and industrial customers in over 40 countries around the world.
To learn more about BRNKL Black, visit the Babcock Canada booth at CANSEC 2022.
Ends
About CADSI
The Canadian Association of Defence and Security Industries (CADSI) is the national industry voice of more than 900 Canadian defence and security companies that produce world-class goods, services and technologies made across Canada and sought the world over. The industries contribute to the employment of more than 60,000 Canadians and generate $10 billion in annual revenues, roughly 60 per cent of which come from exports. To learn more, visit defenceandsecurity.ca and follow us on Twitter at @CadsiCanada .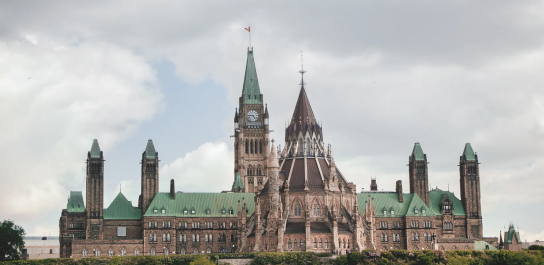 Media Inquiries
Please direct all media inquiries to:
Tel: +1 613-235-5337 x43
The Canadian Association of Defence and Security Industries
251 Laurier Ave. West, Suite 300 Ottawa, ON, K1P 5J6