Advocacy /
Member News
April 19, 2022
New Horizons Kingston Federal Government Training Solutions
Federal Government Training Solutions
New Horizons Kingston has been awarded by The Government of Canada a 10-year Standing Offer and Supply Arrangement for the provision of commercially available training to all employees of the federal government, federal agencies and federal Crown corporations.
We are helping making it easy for you and your team to get training.
Why us?
Dedicated Account Rep to help manage your training - Bill Lennox - 613-634-8125 ext 356 Bill.Lennox@kingston.newhorizons.com
We are happy to customize training to meet your teams needs.
Easy and friendly to do business with
Local Canadian owned business
We have been a trusted business partner of the Canadian Government for 30 years
E60ZH-140001/048/ZH
What is CAITTS? (Commercially Available IT Training Services for all Federal Government)
CAITTS is Training services related to Software and Information Technology that is commercially available, licensed, or sold to the general public and requires no special modification or maintenance over its life cycle. Subscription Training is specifically excluded from this definition and this solicitation
Region of delivery: Alberta, British Columbia, Manitoba, National Capital Region, New Brunswick, Newfoundland and Labrador, Northwest Territories, Nova Scotia, Nunavut, Ontario, Prince Edward Island, Quebec, Saskatchewan, Yukon
Determination of When to Use the Standing Offer vs. Supply Arrangement
a) A Standing Offer will be used when requirements fit under ALL of the following conditions:i) Requirement Valued below $25,000 (applicable taxes included); and Client does not require a private classroom training.
b) A the Supply Arrangement will be used when requirements fit under ANY of the following conditions:Requirement valued above $25,000 (applicable taxes included) or Client wants a private classroom training.
How we can help you?
We are here to help you learn easily. We have a dedicated Training consultant who can help guide through a complete Learning solution.
Dedicated Account Manager for Ontario Federal Government
Bill Lennox - 613-634-8125 ext 356
bill.lennox@kingston.newhorizons.com
About CADSI
The Canadian Association of Defence and Security Industries (CADSI) is the national industry voice of more than 900 Canadian defence and security companies that produce world-class goods, services and technologies made across Canada and sought the world over. The industries contribute to the employment of more than 60,000 Canadians and generate $10 billion in annual revenues, roughly 60 per cent of which come from exports. To learn more, visit defenceandsecurity.ca and follow us on Twitter at @CadsiCanada .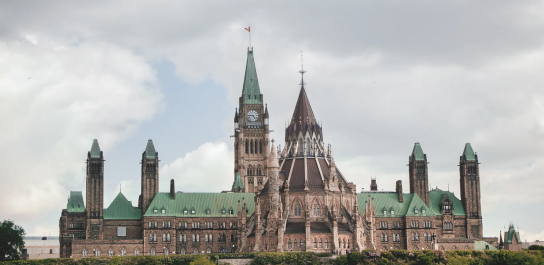 Media Inquiries
Please direct all media inquiries to:
Tel: +1 613-235-5337 x43
The Canadian Association of Defence and Security Industries
251 Laurier Ave. West, Suite 300 Ottawa, ON, K1P 5J6