Advocacy /
Member News
September 20, 2021
Don't miss this year's BlackBerry Security Summit
Join us for BlackBerry's all-virtual Security Summit on October 13, 2021.
Hear from industry experts and thought leaders
Get insights from customer and partner use cases
Watch product demos for tips and trends
Hear about BlackBerry cybersecurity and IoT co-innovations with customers and partners.
Don't miss this chance to join peers and industry experts from around the globe for demos, case studies and can't-miss keynotes:
​​John Chen | Executive Chairman & Chief Executive Officer
Hear directly from John Chen on the BlackBerry Strategy, including our latest platform innovations and industry trends shaping the supply chain and enterprise landscapes.
Tom Eacobacci | President & Chief Operating Officer
Explore the latest innovations in our cutting-edge solutions, which provide both the people and the technology to help you prepare for, prevent and respond to cyberattacks.
Mattias Eriksson | President, BlackBerry IoT
Discover how BlackBerry QNX is partnering with our customers on the most advanced IoT endpoints to enable them to focus on end customer experience while we provide the technical foundation that provides them the capability to reduce complexity, speed time to market and increase reliability all while ensuring safety and security.
Reserve your spot today: https://www.blackberry.com/us/en/events/2021/blackberry-security-summit
#BBSS21
About CADSI
The Canadian Association of Defence and Security Industries (CADSI) is the national industry voice of more than 900 Canadian defence and security companies that produce world-class goods, services and technologies made across Canada and sought the world over. The industries contribute to the employment of more than 60,000 Canadians and generate $10 billion in annual revenues, roughly 60 per cent of which come from exports. To learn more, visit defenceandsecurity.ca and follow us on Twitter at @CadsiCanada .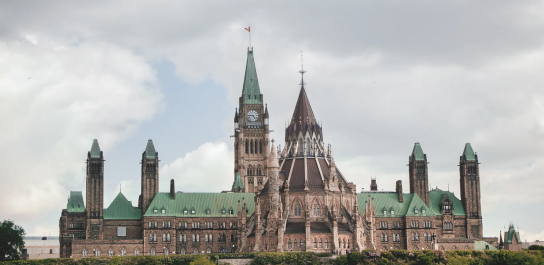 Media Inquiries
Please direct all media inquiries to:
Tel: +1 613-235-5337 x43
The Canadian Association of Defence and Security Industries
251 Laurier Ave. West, Suite 300 Ottawa, ON, K1P 5J6