Advocacy /
Member News
September 13, 2021
Three new strategic partners join the FAcT team led by Babcock Leonardo Canadian Aircrew Training
Babcock Leonardo Canadian Aircrew Training is proud to announce FlightSafety International (FSI), L3Harris Technologies and Top Aces as strategic partners for Canada's Future Aircrew Training (FAcT) program.
With the team's far-reaching know-how and deep ties with Canada, Babcock Leonardo Canadian Aircrew Training is strongly committed to providing an innovative training solution and optimal benefits to Canada's economic and strategic goals through the FAcT program.
"We are extremely proud to have FlightSafety International, L3Harris Technologies and Top Aces join the Babcock Leonardo Canadian Aircrew Training Team. We believe that together we can deliver added value to Canada now and in the future and we are ready to provide the best solution for the Royal Canadian Air Force."

– Jana Lee Murray, Program Director, Babcock Leonardo Canadian Aircrew Training
FlightSafety International
FlightSafety International is the world's premier professional aviation training company and supplier of flight simulators, visual systems and displays to commercial, government and military organizations. The company provides training for pilots, technicians and other aviation professionals from 167 countries and independent territories. FlightSafety operates the world's largest fleet of advanced full-flight simulators at Learning Centers and training locations in the United States, Canada, and the United Kingdom.
"We're excited to join this powerhouse of a team and bring our 70 years of ground-based training in support of the Royal Canadian Air Force. More than 40 international governments put their trust in FlightSafety to train their aviators and the company has a long history of supporting aviation training in Canada through their Montreal and Toronto learning centers."

– Brad Thress, President & CEO, FlightSafety International
L3Harris
With more than 2,800 Canadian employees, L3Harris is one of Canada's largest and most diverse defence and security companies and is committed to adding value to the Canadian economy through high-tech jobs, innovation, and diversity whilst designing solutions for the future. Located in Mirabel, QC, L3Harris is Canada's leading In-Service Support and Systems Integrator.
"L3Harris offers our Canadian teammates the best, most cost-effective and innovative solutions for the FAcT aircraft."

– Ugo Paniconi, General Manager, L3Harris in Mirabel
Top Aces
Top Aces provides advanced adversary and joint terminal attack controller training to the world's leading Air Forces. Founded in 2000, Top Aces has the largest fleet of commercially-operated fighter aircraft in active service and is the first company in the world to acquire the supersonic F-16. The mission-critical training offered by Top Aces enhances the operational readiness of combat forces by providing a realistic real-world experience while creating significant cost efficiencies and extending the lifecycle of military fleets. The company is changing the face of air combat training with its unparalleled safety record, outstanding team and an industry-leading 94,000+ hours of operational training flown in support of its customers worldwide.
"Top Aces is a proud Canadian company and trusted training partner to our Canadian Armed Forces since 2005. We're excited to bring our 17 years of experience delivering high performance fighter aircraft training to this team."

– Jason Regenwetter, Vice President of Business Development, Top Aces
For media inquiries, please contact:
Babcock Canada | Nicholas Avellaneda | Head of Marketing and Communications
Tel: +16133695321 | Mob: +16132953120 | Nicholas.avellaneda@babcockinternational.com
Leonardo | Stefano Somma | Aeronautics Industry Communication
Tel: +39 06 32473698 | Mob: +39 33 57317483 | stefano.Somma@leonardocompany.com
About CADSI
The Canadian Association of Defence and Security Industries (CADSI) is the national industry voice of more than 900 Canadian defence and security companies that produce world-class goods, services and technologies made across Canada and sought the world over. The industries contribute to the employment of more than 60,000 Canadians and generate $10 billion in annual revenues, roughly 60 per cent of which come from exports. To learn more, visit defenceandsecurity.ca and follow us on Twitter at @CadsiCanada .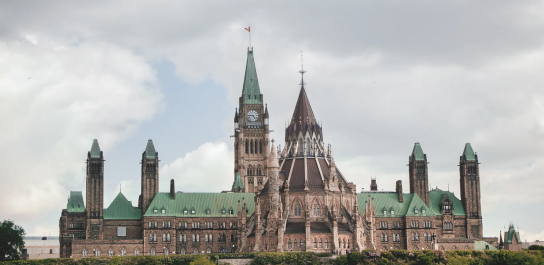 Media Inquiries
Please direct all media inquiries to:
Tel: +1 613-235-5337 x43
The Canadian Association of Defence and Security Industries
251 Laurier Ave. West, Suite 300 Ottawa, ON, K1P 5J6