Advocacy /
Member News
June 15, 2021
Tacteris selected by DND to develop military logistics software
Tacteris to provide adaptive logistics planning technology in support of Canadian Armed Forces (CAF) mission
| | |
| --- | --- |
| CALGARY, Jun. 14, 2021 – Tacteris Systems ("Tacteris"), today announced that it was awarded a Phase 1 contract by the Canadian Department of National Defence (DND) to develop and deliver a software solution for the "Fast and adaptive logistics planning military missions" challenge of the Innovation for Defence Excellence and Security (IDEaS) program. | |
Tacteris will develop Forte™, a secure, cloud-based application purpose-built for military logistics planning. Forte™ will address key capability gaps identified by DND, enabling planners to create baseline logistics plans and investigate the effects of foreseeable issues on those plans. The Forte™ application will be fully integrated with Tacteris's existing Maestro™ technology which provides 3D mission planning, battle management, and situational awareness capabilities.
"By combining the logistics capabilities of Forte™ with the operational planning capabilities of Maestro™, we can deliver a solution at a mature technical readiness level," said Sean Dunn, CEO of Tacteris. "We have exciting plans to develop novel visualizations, predictive algorithms, and other decision-support capabilities to support logisticians across the full-spectrum of the CAF mission."
About Tacteris
Tacteris is a software engineering firm specializing in the development of software solutions for mission-critical applications. Tacteris specializes in 3D data visualization, cloud computing, data analytics, geographic information systems (GIS), logistics, and machine learning. The firm develops Maestro
™
, Orchestra
™
, MIL-GLOBE
™
and other products deployed in the emergency response, energy, GIS, logistics, military operations, supply chains, and unmanned aircraft sectors. Tacteris was founded in 2014 and is headquartered in Calgary, Canada.
​​Contact
Sundeep Kharey
Tacteris
587-316-2008
sales@tacteris.com
About CADSI
The Canadian Association of Defence and Security Industries (CADSI) is the national industry voice of more than 900 Canadian defence and security companies that produce world-class goods, services and technologies made across Canada and sought the world over. The industries contribute to the employment of more than 60,000 Canadians and generate $10 billion in annual revenues, roughly 60 per cent of which come from exports. To learn more, visit defenceandsecurity.ca and follow us on Twitter at @CadsiCanada .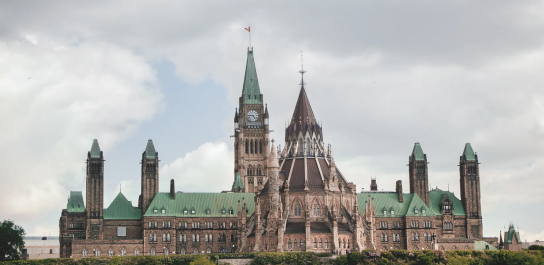 Media Inquiries
Please direct all media inquiries to:
Tel: +1 613-235-5337 x43
The Canadian Association of Defence and Security Industries
251 Laurier Ave. West, Suite 300 Ottawa, ON, K1P 5J6