Advocacy /
Member News
March 4, 2021
Webinar - Applying Machine Learning in Predictive Maintenance and MRO
Webinar Alert!

About the webinar
Lemay.ai's CTO Daniel Shapiro Ph.D. dives into the role of machine learning for predictive maintenance in MRO and in-service support in Aerospace and Defence. The webinar will focus on how the application of AI and machine learning can increase asset availability, and reduce maintenance costs and unscheduled downtime. Taking into account the history of parts can provide better reliability than datasheet-based maintenance. The presentation will cover techniques lemay.ai can apply to use your historical maintenance data to manage maintenance. These include time-series analysis, demand forecasting, outlier detection, and survival models.
About the speaker
Daniel Shapiro Ph.D. is the CTO of Lemay.ai and leads a team of data scientists and machine learning engineers focused on developing custom AI solutions. He holds a Ph.D. in Computer Science and Machine Learning from the University of Ottawa. He has 14 years of experience in research and development and has developed machine learning solutions for aerospace and defence clients, governments, and NATO.
Daniel is an AI Contributor in Forbes Magazine and has published over 30 peer-reviewed papers and over 90 articles on deep learning and neural networks.

Webinar details are as follows -
Date - 03/18/11
Time - 9:00AM (EST)
Register here - https://bit.ly/2Pq7zTY

Hope to connect soon!
Team Lemay.ai
About CADSI
The Canadian Association of Defence and Security Industries (CADSI) is the national industry voice of more than 900 Canadian defence and security companies that produce world-class goods, services and technologies made across Canada and sought the world over. The industries contribute to the employment of more than 60,000 Canadians and generate $10 billion in annual revenues, roughly 60 per cent of which come from exports. To learn more, visit defenceandsecurity.ca and follow us on Twitter at @CadsiCanada .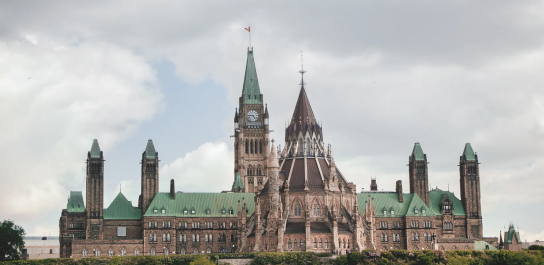 Media Inquiries
Please direct all media inquiries to:
Tel: +1 613-235-5337 x43
The Canadian Association of Defence and Security Industries
251 Laurier Ave. West, Suite 300 Ottawa, ON, K1P 5J6