Advocacy /
Member News
March 1, 2021
One Planet Summit: Prime Minister Trudeau round-table with Schneider Electric
In January, The One Planet Summit for Biodiversity organized a dialogue between stakeholders to coordinate actions that are currently threatening the extinction of one million species. Boris Johnson, Justin Trudeau, Erna Solberg, Christine Lagarde and Schneider Electric's Jean-Pascal Tricoire held a round-table discussion in order to understand how governments and companies can work together to reverse biodiversity loss and the role that industry has in innovation and solutions.

At Schneider Electric, we believe that we can engage and support our suppliers and customers to work with us to create coalitions with like-minded corporations. We feel responsible about measuring our impact on the environment and making a commitment to reduce it. In 2020, we conducted and published the first end-to-end footprint assessment using CDC Biodiversité's new "Global Biodiversity Score" and are committed to achieving net-zero biodiversity loss in our direct operations by 2030.
The full span of Schneider Electric capabilities includes energy and automation digital solutions that drive efficiency and sustainability for homes, buildings, data centers, infrastructure and industries. Schneider Electric's large portfolio of connectable data center solutions, integrated systems, software, and services spans from rack to row to room to building.
Learn more about how we are helping data centres become more energy efficient in this The Globe & Mail article.
About CADSI
The Canadian Association of Defence and Security Industries (CADSI) is the national industry voice of more than 900 Canadian defence and security companies that produce world-class goods, services and technologies made across Canada and sought the world over. The industries contribute to the employment of more than 60,000 Canadians and generate $10 billion in annual revenues, roughly 60 per cent of which come from exports. To learn more, visit defenceandsecurity.ca and follow us on Twitter at @CadsiCanada .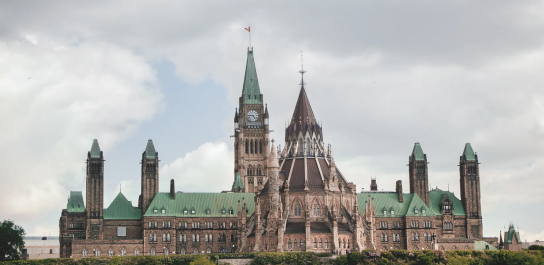 Media Inquiries
Please direct all media inquiries to:
Tel: +1 613-235-5337 x43
The Canadian Association of Defence and Security Industries
251 Laurier Ave. West, Suite 300 Ottawa, ON, K1P 5J6