Advocacy /
Member News
February 25, 2020
ITPS Canada launches International Tactical Training Center
ITPS Canada has launched a division dedicated to tactical training with a major contract to train fighter pilots from the Royal Malaysian Air Force.
ITPS Canada a Canadian corporation based in London Ontario operates the International Test Pilots School (ITPS), one of only eight fully accredited schools of flight testing in the world and one of only four European Aviation Safety Agency (EASA) Approved Training Organisations (ATO) for flight test training worldwide. ITPS Canada has been providing in-country tactical training since 2002 when it first presented a full Fighter Weapons Instructor Course for the Royal Malaysian Air Force, in Malaysia. In the intervening years ITPS expanded its portfolio of tactical courses to include Advanced Tactics Courses and Mission Commander courses presented in the customer's country. Following demand from customers to train in Canada and the award of a major contract to conduct Lead-In Fighter Training for the RMAF, ITPS has launched a dedicated tactical training division, the International Tactical training center. Training began in January 2020 with the first course to be followed by a second course of ten students later in 2020. ITTC operates five Aero Vodochody L-39 which have been upgraded with modern electronic colour touch screen large area displays. ITTC also operates a state-of-the-art fighter simulator with dome display system. Training operations are conducted out of ITPS Canada's modern facility at London International Airport in Ontario.
About CADSI
The Canadian Association of Defence and Security Industries (CADSI) is the national industry voice of more than 900 Canadian defence and security companies that produce world-class goods, services and technologies made across Canada and sought the world over. The industries contribute to the employment of more than 60,000 Canadians and generate $10 billion in annual revenues, roughly 60 per cent of which come from exports. To learn more, visit www.defenceandsecurity.ca and follow us on Twitter at @CadsiCanada .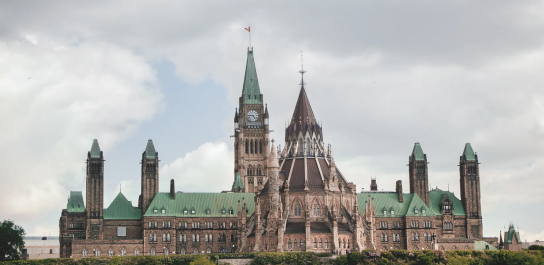 Media Inquiries
Please direct all media inquiries to:
Tel: +1 613-235-5337 x43
The Canadian Association of Defence and Security Industries
251 Laurier Ave. West, Suite 300 Ottawa, ON, K1P 5J6