Advocacy /
CADSI News
May 6, 2020
COVID-19 Membership Update – NEW! Public Health Measures and Personal Protection at DND Facilities
Dear Member,
Today, DND released a Directive regarding the use and requirements of non-medical face masks for CAF members, DND staff, contractors and visitors. To prevent the transmission of COVID-19, non-medical face coverings will be required at DND/CAF facilities where physical distancing is not possible.
The Directive also introduces the term Personal Health Measures (PHM), and further defines how PHM and Personal Protective Equipment (PPE) will be employed at CAF/DND facilities.
DND is in the process of manufacturing and/or procuring non-medical face coverings for CAF members and DND staff. Companies are expected to provide their own employees with adequate non-medical face coverings when onsite at DND facilities.
In the accompanying Canadian Forces Technical Order (CFTO), assembly instructions for non-medical face coverings are provided for companies wishing to make them for employees. Your company may wish to provide employees with basic training on the proper use, care and disposal of non-medical face coverings.
Further information and instructions can be found at the links below:
If you have any questions or need any additional information, please email Mindy Pearce at mindy@defenceandsecurity.ca. 
About CADSI
The Canadian Association of Defence and Security Industries (CADSI) is the national industry voice of more than 900 Canadian defence and security companies that produce world-class goods, services and technologies made across Canada and sought the world over. The industries contribute to the employment of more than 60,000 Canadians and generate $10 billion in annual revenues, roughly 60 per cent of which come from exports. To learn more, visit defenceandsecurity.ca and follow us on Twitter at @CadsiCanada .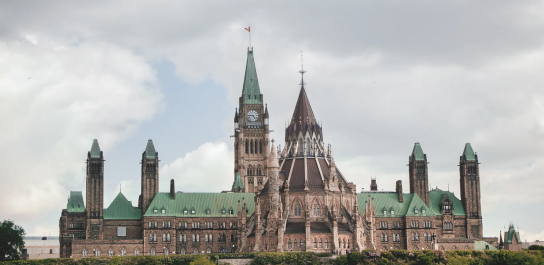 Media Inquiries
Please direct all media inquiries to:
Tel: +1 613-235-5337 x43
The Canadian Association of Defence and Security Industries
251 Laurier Ave. West, Suite 300 Ottawa, ON, K1P 5J6