Advocacy /
CADSI News
April 24, 2020
COVID-19 Membership Update – CEWS Applications Open Soon, NRC IRAP Assistance Available, Frequently Requested Resources
Dear Member,   
Please find below CADSI's latest update as we keep you informed of policy decisions and news affecting your business during the COVID-19 pandemic. 
Canadian Emergency Wage Subsidy Update
Eligible businesses will be able to apply for the Canada Emergency Wage Subsidy (CEWS) starting on Monday, April 27. The subsidy is intended to help businesses re-hire workers and prevent further job losses due to COVID-19. Support will be retroactive to March 15 and cover up to 75% of wages for up to 12 weeks. Direct deposits and cheques are expected to arrive with businesses in early May.
Businesses can also use a new calculator launched by the Canada Revenue Agency (CRA) to determine if they quality for the program and the amount they can expect to claim. (Link: canada.ca/en/revenue-agency/services/subsidy/emergency-wage-subsidy/cews-calculate-subsidy-amount.html)
Visit the CEWS website here for more information on the calculator and application process. (Link: canada.ca/en/revenue-agency/services/subsidy/emergency-wage-subsidy.html)
---
Applications for NRC IRAP Innovation Assistance Program (IAP) open until April 29
Small and medium-sized businesses pursuing technology-driven innovation that are ineligible for funding via the Canada Emergency Wage Subsidy are invited to apply for the NRC IRAP Innovation Assistance Program.
This program provides a wage subsidy to eligible employers for up to 12 weeks. Applications will be accepted until April 29 at 11.59 pm EDT.
Learn more and apply here. (Link: bit.ly/3eJOFQc)
---
Updated: CADSI's COVID-19 Business Resource Page
We've curated frequently asked questions and top requested resources to help companies navigate the business implications of COVID-19.
Visit our improved business resource page (link: defenceandsecurity.ca/media/covid-article&id=381&t=covid-19) to find out:
how to sell your COVID-19 solution to governments,

how to pitch your innovative COVID-19 idea to government,

how to promote your COVID-19 contributions,

where to go to apply for financial support for your business,

how to make your workplace safer, and

how changes and notices are impacting defence and marine acquisitions.
CADSI is committed to keeping you informed. If you need more information on a topic that hasn't been covered in our updates or if CADSI can assist you in any way, please email Mindy Pearce at  mindy@defenceandsecurity.ca. 
About CADSI
The Canadian Association of Defence and Security Industries (CADSI) is the national industry voice of more than 900 Canadian defence and security companies that produce world-class goods, services and technologies made across Canada and sought the world over. The industries contribute to the employment of more than 60,000 Canadians and generate $10 billion in annual revenues, roughly 60 per cent of which come from exports. To learn more, visit www.defenceandsecurity.ca and follow us on Twitter at @CadsiCanada .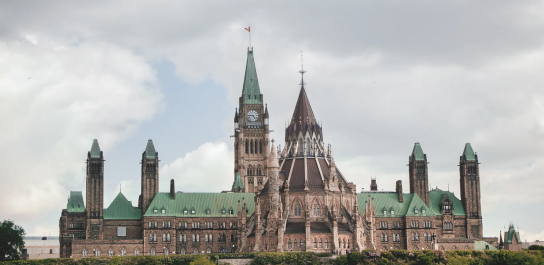 Media Inquiries
Please direct all media inquiries to:
Tel: +1 613-235-5337 x43
The Canadian Association of Defence and Security Industries
251 Laurier Ave. West, Suite 300 Ottawa, ON, K1P 5J6