Advocacy /
CADSI News
April 10, 2020
Update on Government of Canada Export Controls and Review Process
"CADSI views the announcement made by the Government of Canada today as a positive step forward. These actions taken by the government will have a significant impact on our sector at a moment of great uncertainty, maintaining jobs across Canada's defence and security industries and supply chains in these challenging times.
The industry also looks forward to playing an active role in multilateral discussions to help raise the bar globally on responsible defence exports under the United Nations Arms Treaty. Canada's defence and security industries have long supported Canada's accession to the UN ATT."
About CADSI
The Canadian Association of Defence and Security Industries (CADSI) is the national industry voice of more than 900 Canadian defence and security companies that produce world-class goods, services and technologies made across Canada and sought the world over. The industries contribute to the employment of more than 60,000 Canadians and generate $10 billion in annual revenues, roughly 60 per cent of which come from exports. To learn more, visit www.defenceandsecurity.ca and follow us on Twitter at @CadsiCanada .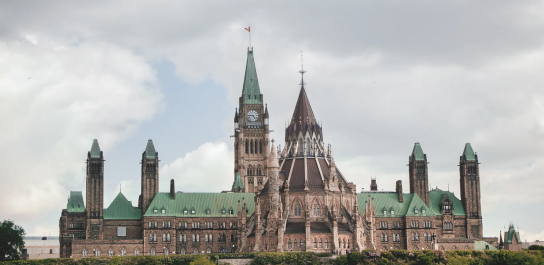 Media Inquiries
Please direct all media inquiries to:
Tel: +1 613-235-5337 x43
The Canadian Association of Defence and Security Industries
251 Laurier Ave. West, Suite 300 Ottawa, ON, K1P 5J6