Advocacy /
CADSI News
April 8, 2020
COVID-19 Membership Update — CADSI Launches Weekly Check-In Calls, CBRN, U.S. Government COVID Resource Page
Dear Member,
Please find below CADSI's latest update as we keep you informed of policy decisions affecting your business during the COVID-19 pandemic.
CADSI Launches Weekly Defence Industry Check-in Calls
Starting Thursday, April 9th at 3:00 pm (EST), CADSI will launch a weekly 30-45-minute check-in call to help you:
Cut through the latest information about federal programs and policies in response to the COVID-19 emergency and learn how your company can access them.
Share the challenges your business is facing due to the current situation and your experiences with new government measures so CADSI can relay this information back to policymakers.
The calls will run for 4 weeks, until April 30th. We will continue the calls thereafter if there is demand from members. If you cannot attend, please email questions or comments to Mindy Pearce mindy@defenceandsecurity.ca.
Sign up for the call on our events page (link: defenceandsecurity.ca/events/details&evtID=417)
---
Canadian Business Resiliency Network
The Canadian Chamber of Commerce (the Chamber) in partnership with the Government of Canada, launched the Canadian Business Resiliency Network (CBRN) this week to help you get the latest information, tools, and resources you need as you manage through the COVID-19 pandemic. The one-stop-shop offers information on containment measures, business continuity, support for business and recovery information.
CBRN.ca (link: canadianbusinessresiliencenetwork.ca/)
The Chamber has also partnered with Statistics Canada to conduct a Canadian Survey on Business Conditions. Governments and business associations need accurate information to devise strategies for the survival and continuity of businesses of all sizes, from all sectors, across all regions of Canada.
This survey is conducted under the authority of the Statistics Act, which ensures that the information you provide will be kept confidential and used only for statistical and research purposes. It will be important for defence firms to participate if you are suffering negative impacts unique to the defence sector.
---
U.S. Government COVID-19 Resource Centre
Given the volume and pace of COVID-19 related information for defence contractors coming out of the U.S. Government, U.S. Department of Defense (DoD) has organized all recent COVID-19 policies, guidance and resources into one spot on the Defense Acquisition University website.
Resources include general management notices from the Office of Management and Budget, lists of commercial items DoD Acquisition is seeking, and changes to contracting policies that may affect your contracts with DoD.
CADSI is committed to keeping you informed. If you need more information on a topic that hasn't been covered in our updates or if CADSI can assist you in any way, please email Mindy Pearce at mindy@defenceandsecurity.ca.
About CADSI
The Canadian Association of Defence and Security Industries (CADSI) is the national industry voice of more than 900 Canadian defence and security companies that produce world-class goods, services and technologies made across Canada and sought the world over. The industries contribute to the employment of more than 60,000 Canadians and generate $10 billion in annual revenues, roughly 60 per cent of which come from exports. To learn more, visit www.defenceandsecurity.ca and follow us on Twitter at @CadsiCanada .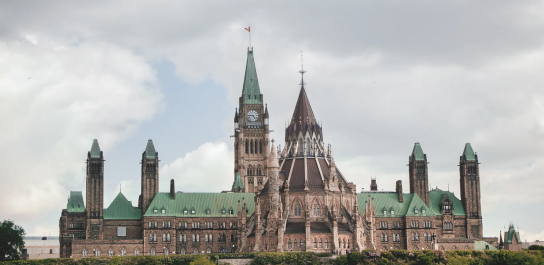 Media Inquiries
Please direct all media inquiries to:
Tel: +1 613-235-5337 x43
The Canadian Association of Defence and Security Industries
251 Laurier Ave. West, Suite 300 Ottawa, ON, K1P 5J6