Advocacy /
CADSI News
March 26, 2020
COVID-19 Mandatory Closures

Today, the governments of Ontario and Quebec ordered the mandatory closure of all non-essential workplaces to mitigate the spread of COVID-19. In so doing, they have not yet defined what constitutes an essential activity, company or sector. This has caused much confusion and uncertainty.
CADSI has been on the phones with these provinces and the federal government to clarify what businesses are considered essential and to communicate the critical role the defence and security industry plays in Canada's national security and defence, particularly in times of crisis.
The Government of Quebec has just confirmed that defence manufacturing and maintenance is an essential service. Government of Quebec — List of Essential Services here.

Link: quebec.ca/sante/problemes-de-sante/a-z/coronavirus-2019/fermeture-endroits-publics-commerces-services-covid19
We expect to receive clarification from the Government of Ontario tomorrow. We will relay this information to you as soon as we receive it. Government of Ontario—News Release:

Link: news.ontario.ca/opo/en/2020/03/ontario-orders-the-mandatory-closure-of-all-non-essential-workplaces-to-fight-spread-of-covid-19.html
Both provinces encourage businesses, where possible, to convert to remote operations. This means that all, or part of your business may remain open as long as your employees can work from home.
We encourage all members to thoroughly review the communiques made by the provinces to see how your business may be impacted. We will continue to work at the federal level to ensure they can continue to operate across the country in support of our national defence and that of our close allies and security partners. We are also working with other national business organizations to ensure the government receives a consistent message from Canadian industry.
As soon as more details are available, we will be sure to inform you. In the meantime, if you have any concerns or if CADSI can assist you in anyway, please email Mindy Pearce at mindy@defenceandsecurity.ca.
About CADSI
The Canadian Association of Defence and Security Industries (CADSI) is the national industry voice of more than 900 Canadian defence and security companies that produce world-class goods, services and technologies made across Canada and sought the world over. The industries contribute to the employment of more than 60,000 Canadians and generate $10 billion in annual revenues, roughly 60 per cent of which come from exports. To learn more, visit www.defenceandsecurity.ca and follow us on Twitter at @CadsiCanada .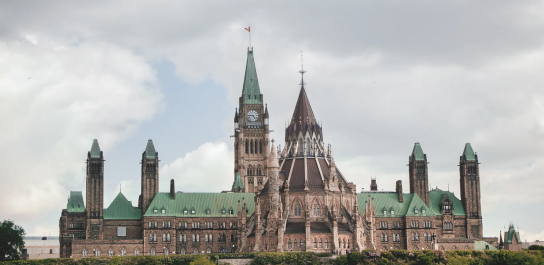 Media Inquiries
Please direct all media inquiries to:
Tel: +1 613-235-5337 x43
The Canadian Association of Defence and Security Industries
251 Laurier Ave. West, Suite 300 Ottawa, ON, K1P 5J6