Advocacy /
CADSI News
April 6, 2020
COVID-19 Resource Toolkit

CADSI has been monitoring the development of the COVID-19 outbreak, relaying your business impacts to government, and helping members resolve their challenges as they arise. CADSI is here to help you. We will be regularly updating you on the situation as we move through COVID-19 together.
In the meantime, three questions we need your input on as we field requests for business impacts from government:
What new or ongoing challenges is your business facing because of COVID-19?
Is your company experiencing any problems accessing capital from banks or financial institutions due to COVID-19? Are you able to access the new measures BDC and EDC has launched as part of the government's response to COVID-19?
What challenges are you facing due to the travel and Canada-U.S. border restrictions?

How are you contributing to the response?
We would also like to hear examples of how your company, or any Canadian defence companies you know of, is using their machinery, equipment or expertise to assist with the COVID-19 effort.
Other business sectors are contributing to the response to COVID-19 and we want to hear about examples from the defence industry. (For example: axios.com/coronavirus-gm-ford-ventilator-manufacturing-0af6de9e-42ff-4b5f-aa95-f53ed638b161.html)
The government has set up a central email for companies offering to contribute: ic.mid-dim.ic@canada.ca. We encourage you to reach out and contact ISED if you can help.
CADSI wants to promote your contributions to the response and highlight the ingenuity and innovation of our members through social media. Please share them with Mindy Pearce (mindy@defenceandsecurity.ca).

New Government Support Measures
On March 18th, the Government of Canada announced an $82 billion stimulus package to assist workers and businesses. It is being revised on a near-daily basis as the situation changes. Please visit the government's economic response page here: canada.ca/en/department-finance/economic-response-plan.html.
Prime Minister Trudeau said that these measures are being rolled out in a staged approach as the landscape is changing day-by-day. If you need something that hasn't already been addressed by the government, please let us know.
Please reach out to Mindy Pearce (mindy@defenceandsecurity.ca) to discuss your challenges and find solutions.

Resource Toolkit
The following is a set of resources that you will find useful through this crisis.
Federal Government Resources
Federal Government Response
About CADSI
The Canadian Association of Defence and Security Industries (CADSI) is the national industry voice of more than 900 Canadian defence and security companies that produce world-class goods, services and technologies made across Canada and sought the world over. The industries contribute to the employment of more than 60,000 Canadians and generate $10 billion in annual revenues, roughly 60 per cent of which come from exports. To learn more, visit www.defenceandsecurity.ca and follow us on Twitter at @CadsiCanada .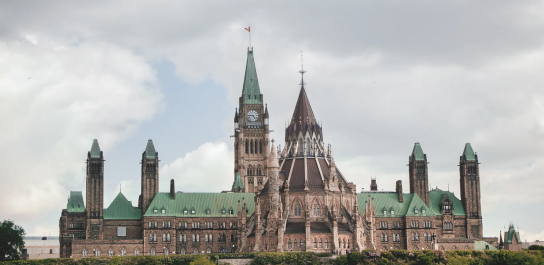 Media Inquiries
Please direct all media inquiries to:
Tel: +1 613-235-5337 x43
The Canadian Association of Defence and Security Industries
251 Laurier Ave. West, Suite 300 Ottawa, ON, K1P 5J6