Advocacy /
CADSI News
January 28, 2020
New CADSI Report: What Canada's allies can teach us about government-industry cyber collaboration
OTTAWA, ON January 28, 2020 – Canada has lagged behind its allies when it comes to government-industry collaboration in the cyber domain, but a new report from the Canadian Association of Defence and Security Industries (CADSI) concludes that there are ways to catch up quickly and effectively.
Government officials are being advised to look to our closest partners and allies around the world for strategies that are proven to work.
The report, entitled The Cyber Collaboration Imperative, was made public today. Based on a comparative study of approaches taken in the U.S., the UK and Australia, along with more than 20 in-depth interviews with domestic and international experts, it proposes a comprehensive model for public-private cooperation.
"Collaboration between government and domestic industry on cyber has become second nature to our allies," said Christyn Cianfarani, President and CEO of CADSI. "But our own government is not leveraging industry to its full potential. It's estimated that 98% of Canadian cyber infrastructure is owned and operated by private firms, so we need to be at the table."
The report recommends a series of steps that the Canadian government can take within the next one to three years, including:
Establishing an Economic Strategy Table dedicated to cyber
Opening the door to public/private sector talent exchanges
Setting up a classified operational network for knowledge-sharing
CADSI's report is a follow-up to the association's first round of research into Canada's cyber defence industry, released in early 2019. It intentionally avoids suggesting complex, machinery-of-government overhauls, Cianfarani said.
"Deep institutional change is hard, and we acknowledge that. But most of these solutions have already been road-tested by our allies and can be implemented in relatively short timelines. The bigger challenge is always to establish and maintain trust."
To view the full report, click here.
For more information:
Kathryn Forrest, Communications Manager CADSI
613-235-5337 ext. 20
kathryn@defenceandsecurity.ca
About CADSI
The Canadian Association of Defence and Security Industries (CADSI) is the national industry voice of more than 900 Canadian defence and security companies that produce world-class goods, services and technologies made across Canada and sought the world over. The industries contribute to the employment of more than 60,000 Canadians and generate $10 billion in annual revenues, roughly 60 per cent of which come from exports. To learn more, visit www.defenceandsecurity.ca and follow us on Twitter at @CadsiCanada .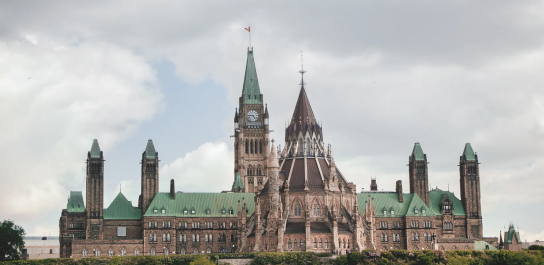 Media Inquiries
Please direct all media inquiries to:
Tel: +1 613-235-5337 x43
The Canadian Association of Defence and Security Industries
251 Laurier Ave. West, Suite 300 Ottawa, ON, K1P 5J6