Advocacy /
CADSI News
April 9, 2018
DND Launches Innovation for Defence Excellence and Security (IDEaS) Program
Canada's Defence Minister Harjit Sajjan has officially launched the Innovation for Defence Excellence and Security (IDEaS) program. The program, which was included in the government's defence policy Strong, Secure, Engaged, will be led by the Assistant Deputy Minister (Science and Technology) and aims to support research to help solve Canada's challenges in defence and security.
The program takes a fundamentally new approach to innovation and aims to challenge industry to come up with innovative solutions to near term operational challenges of the Canadian Armed Forces, allowing companies across Canada to bring their creativity, innovative ideas and business acumen to help solve real world problems in real time. IDEaS will provide financial support to innovators and researchers to perform research, generate knowledge or solve problems to address defence and security challenges that DND and security partners will identify. In addition, it will support research and development (R&D) networks to address such challenges; as well as support innovation from problem definition to early adoption of the solution.
Today's announcement included the first call for proposals under the IDEaS Competitive Projects element, in which sixteen defence and security challenges have been identified. Interested parties have six weeks to submit their proposed solutions, which must be received by May 24, 2018. Proposals will be reviewed and undergo a rigorous evaluation process. The first contracts are anticipated to be awarded in Fall 2018. View a full list of opportunities here.
An innovative defence industry is vital to ensuring Canada's Armed Forces have the right tools to meet Canada's evolving defence and security needs. CADSI was pleased to see this made clear as a key priority in Strong, Secure, Engaged, and we see value in the government's commitment to use procurement to incentivise Canadian research and development in emerging technological areas.
The launch of the IDEaS is a step in the right direction toward growing Canada's innovative defence industry. CADSI continues to consult with government on how to best implement IDEaS and other related programs.
To find out more about the IDEaS Program, please click here.
About CADSI
The Canadian Association of Defence and Security Industries (CADSI) is the national industry voice of more than 900 Canadian defence and security companies that produce world-class goods, services and technologies made across Canada and sought the world over. The industries contribute to the employment of more than 60,000 Canadians and generate $10 billion in annual revenues, roughly 60 per cent of which come from exports. To learn more, visit www.defenceandsecurity.ca and follow us on Twitter at @CadsiCanada .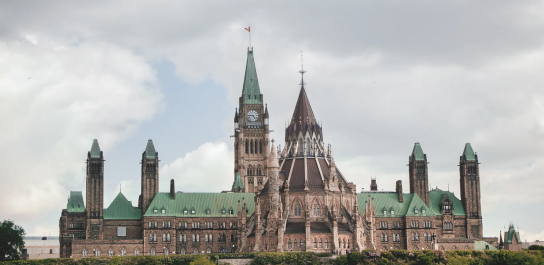 Media Inquiries
Please direct all media inquiries to:
Tel: +1 613-235-5337 x43
The Canadian Association of Defence and Security Industries
251 Laurier Ave. West, Suite 300 Ottawa, ON, K1P 5J6