Advocacy /
CADSI News
March 5, 2018
Update on Export Controls from Minister of Foreign Affairs
On February 8, 2018, The Honourable Chrystia Freeland, Minister of Foreign Affairs, appeared before the House of Commons Standing Committee on Foreign Affairs to brief the Committee on Canada's foreign policy priorities. During her appearance, Minister Freeland discussed Canada's export control regime and the government's approach to its oversight responsibilities.
The Minister outlined two amendments that will be made to the legislation, allowing Canada to accede to the United Nations Arms Trade Treaty (also known as UN ATT or Bill C-47). She noted the government will include the Arm Trade Treaty's criteria directly in legislation, as well as the Treaty's substantial risk clause.
The Minister also spoke to the importance of stability and certainty for Canada when it comes to exports. She noted that Canadian companies and Canadian workers "need to know that they will be able to follow through on plans into which they invest their time and resources". She also underscored the importance of Canada being a "trusted partner" on the global stage when it comes to pre-existing contracts.
CADSI has been working with the government for some time on Canada's export control regime. As an industry committed to responsible export practices, we support the government's commitment to a rigorous, transparent, and predictable export regime. We look forward to continuing our work with the Minister and her officials to ensure the legislation and regulations provide our members with clarity and predictability so that they can pursue business opportunities with the confidence that they are supported by their government.
For more information on Bill C-47 click here. To read CADSI President and CEO's appearance before the House of Commons Standing Committee on Foreign Affairs on the topic of this legislation, click here.
About CADSI
The Canadian Association of Defence and Security Industries (CADSI) is the national industry voice of more than 900 Canadian defence and security companies that produce world-class goods, services and technologies made across Canada and sought the world over. The industries contribute to the employment of more than 60,000 Canadians and generate $10 billion in annual revenues, roughly 60 per cent of which come from exports. To learn more, visit www.defenceandsecurity.ca and follow us on Twitter at @CadsiCanada .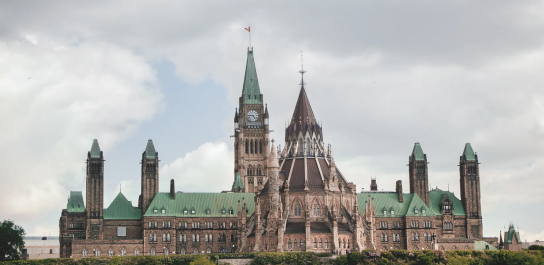 Media Inquiries
Please direct all media inquiries to:
Tel: +1 613-235-5337 x43
The Canadian Association of Defence and Security Industries
251 Laurier Ave. West, Suite 300 Ottawa, ON, K1P 5J6