Advocacy /
CADSI News
October 28, 2016
Government of Canada's Clarification regarding advertising and the Canadian Surface Combatant Request for Proposals
The statement below was released on the Government of Canada website and is being shared for informational purposes only. Any enquiries in its regard should be made through the contact information listed below for Public Works and Government Services Canada media relations unit.
OTTAWA, Ontario, October 27, 2016 – A clause in the Request for Proposal (RFP) for the Canadian Surface Combatant has raised questions about restrictions on communications activities, such as advertising, of participating bidders.
Public Services and Procurement Canada would like to clarify that industry is free to communicate as it sees fit. The intent of the clause is simply to encourage bidders to respect and preserve the integrity of the solicitation process and focus on the content of their proposals. Companies are free to promote their products and services, but the RFP asks that they not do so in a way that would discredit the procurement process or other bidders.
Public Services and Procurement Canada will ensure that all bidders are provided clarity around this clause.
-30-
INFORMATION:
Media Relations Unit
Public Works and Government Services Canada
819-420-5501
--------------------------------------------
OTTAWA (Ontario), le 27 octobre 2016 – Une clause comprise dans la demande de propositions (DP) pour le projet des navires de combat canadiens a soulevé des questions quant aux restrictions sur les activités de communication des soumissionnaires participants, notamment sur la publicité.
Services publics et Approvisionnement Canada souhaite clarifier que l'industrie est libre de communiquer comme elle l'entend. L'objectif de la clause vise simplement à encourager les soumissionnaires à respecter et à conserver l'intégrité du processus d'appel d'offres et à se concentrer sur le contenu de leurs propositions. Les entreprises sont libres de promouvoir leurs produits et services, mais la DP veille à ce qu'elles le fassent de manière à ne pas discréditer le processus d'approvisionnement ou les autres soumissionnaires.
Services publics et Approvisionnement Canada s'assurera que tous les soumissionnaires reçoivent des clarifications à l'égard de cette clause.
- 30 -
RENSEIGNEMENTS :
Bureau des relations avec les médias
Services publics et Approvisionnement Canada
Gatineau (Québec)
819-420-5501
About CADSI
The Canadian Association of Defence and Security Industries (CADSI) is the national industry voice of more than 900 Canadian defence and security companies that produce world-class goods, services and technologies made across Canada and sought the world over. The industries contribute to the employment of more than 60,000 Canadians and generate $10 billion in annual revenues, roughly 60 per cent of which come from exports. To learn more, visit www.defenceandsecurity.ca and follow us on Twitter at @CadsiCanada .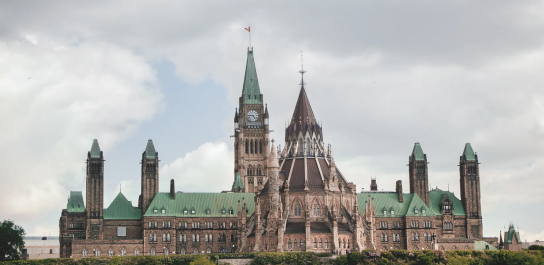 Media Inquiries
Please direct all media inquiries to:
Tel: +1 613-235-5337 x43
The Canadian Association of Defence and Security Industries
251 Laurier Ave. West, Suite 300 Ottawa, ON, K1P 5J6