Event Details
2020 Canadian Armed Forces Outlooks **Conference Refund**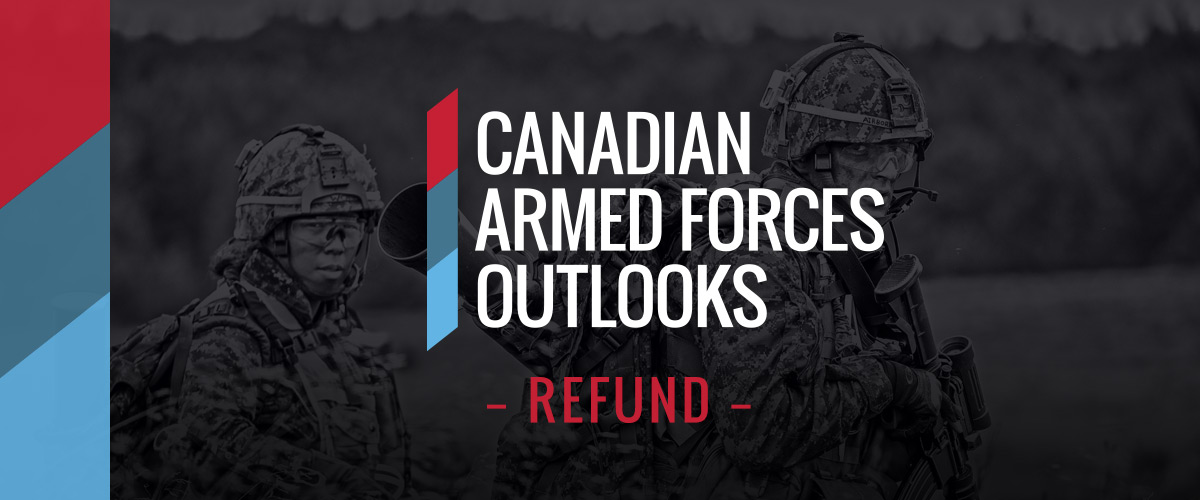 As a membership organization, CADSI always puts the health and safety of our community first.
To mitigate the spread of COVID-19, we are currently exploring all options with our government partners on ways forward to deliver an alternative CAF Outlooks program. This includes potential alternative date options.
CADSI will provide a program update on April 1. Cancellations and refunds will be accepted until April 6, 2020.

In the meantime, we thank you for your patience and understanding during this challenging and unprecedented time for all.
We will share updates via email, our website, and CADSI's twitter account (@CADSICanada).
Should you wish to request a refund, please click on REGISTER FOR THIS EVENT (to your right, in red) to have your current 2020 CAF Outlooks registration refunded.

Once registered, a CADSI team member will contact you as soon as possible. CADSI has extended our typical refund cut-off date from Friday March 20, to Monday April 6, 2020.

Thank you again for your patience during this challenging time.