Event Details
2018 CADSI Annual General Meeting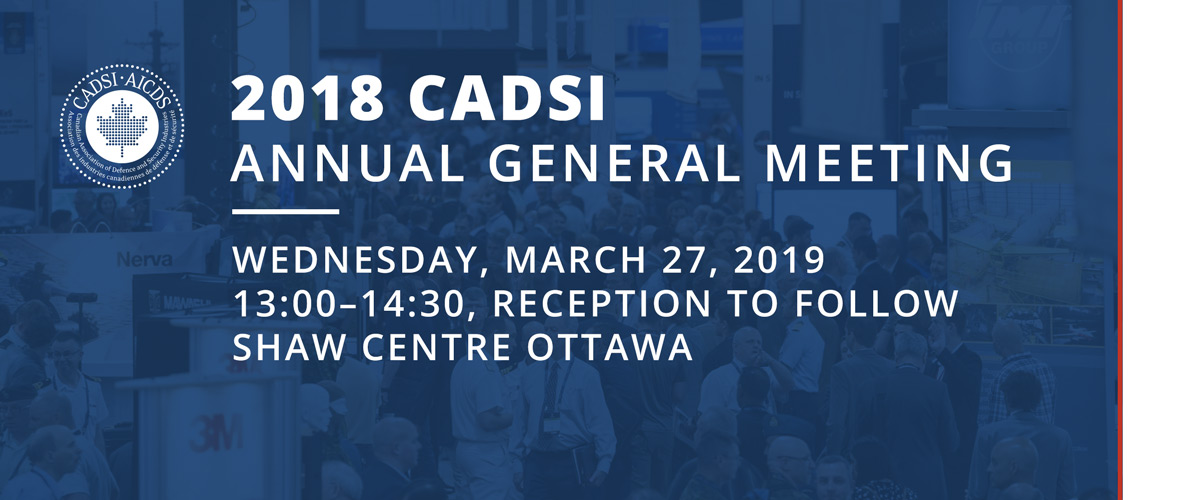 In conformance with its by-laws, CADSI will be hosting the 2018 Canadian Association of Defence and Security Industries Annual General Meeting on Wednesday, March 27th, 2019, at the Shaw Centre (Room 210, Second Level)

12:30pm - Registration Opens
1:00pm - Annual General Meeting commences in Room 210, with a CADSI hosted reception to follow.

Registration to the AGM and Reception is highly encouraged. Detailed itinerary to follow.