Event Details
Boundless Leadership Professional Development Workshop and Networking Reception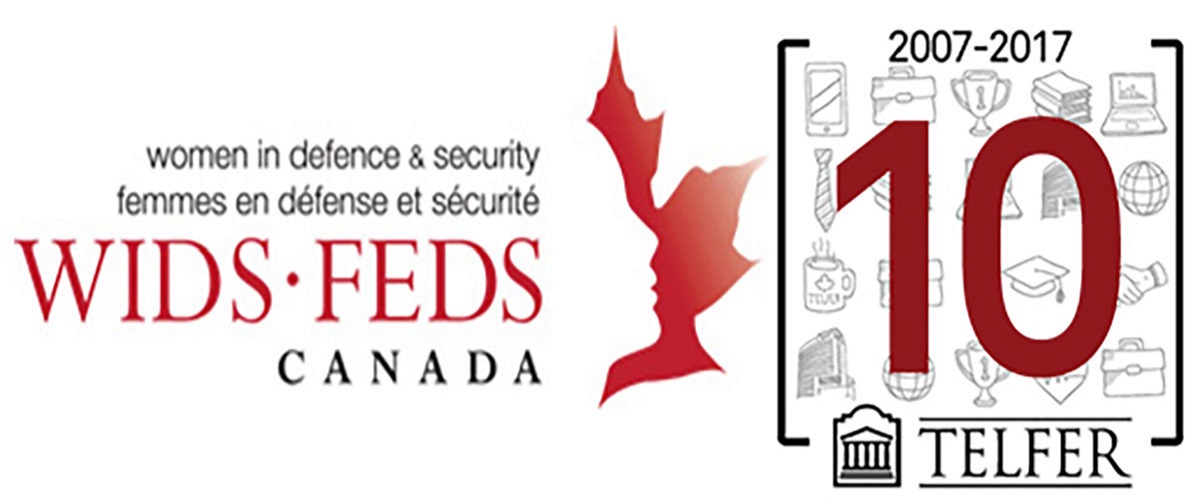 WiDS and the Telfer School of Management are pleased to present another exciting professional development workshop and reception on Wednesday, November 15th 2017 on the subject of "Boundless Leadership - Influence and Persuasion in the Absence of Leadership in Defence & Security.

REGISTER NOW!

WiDS is pleased to collaborate with the Telfer School of Management yet again. "Boundless Leadership - Influence and Persuasion in the Absence of Authority in Defence and Security" will focus on how defence, security and intelligence professionals can exert influence across traditional boundaries, with - or in spite of - authority. Regardless of your role or level of leadership, this interactive workshop will provide you with tools, insights and discussion that will shed light on some of the unique leadership considerations of Canada's security, defence and intelligence fields.

For more information on the Workshop please click here.

A reception and networking event featuring a senior keynote speaker Brigadier-General Frances Allen, Director General Information Management Operations, Department of National Defence will follow immediately after the workshop.

When: Wednesday November 15th, 2017

Doors open at 3:00 p.m. Tickets must be purchased in advance - no tickets available at the door.

Timings: WIDS / Telfer "Boundless Leadership" Professional Development Workshop: 3:30 - 5:30 pm

Fantastic WiDS reception, speaker and networking event: 5:30 - 7:30 pm

Cost: $45 for Professional Development Workshop, the Reception & Networking Event

$25 for the Reception & Networking Event only.

Spaces are limited, so don't wait to register for this exciting event that is sure to sell out!

This event is open to WiDS members and guests. Not a member?

Become one now!

WiDS welcomes men and women at all stages of their careers. Encourage your colleagues and friends to attend and help us ensure a diverse, engaged audience!

I received a fuseaction called details that circuit events does not have a handler for.