Event Details
Government of Canada Trade Mission to India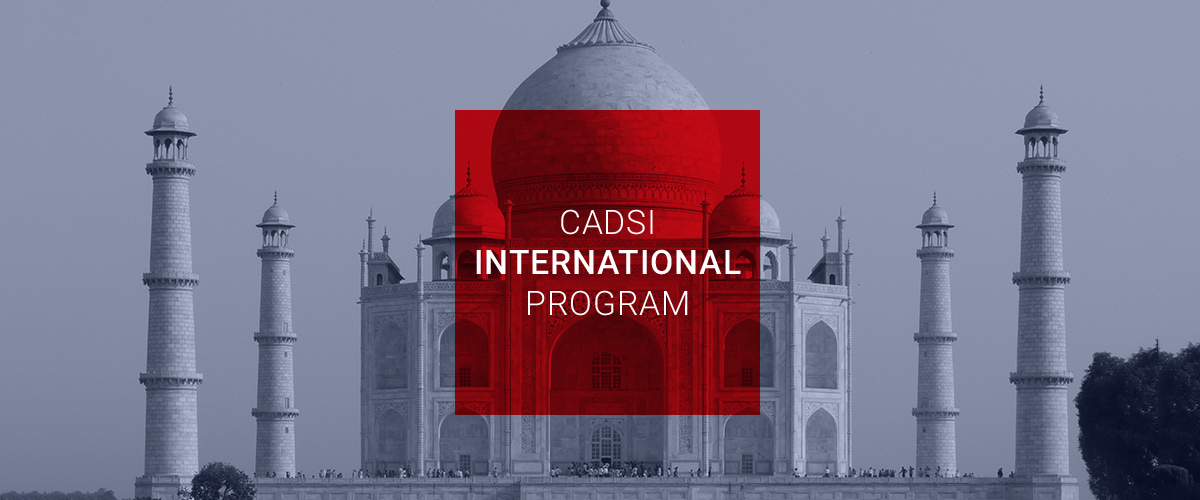 India has the fastest growing major economy in the world. With strong people-to-people ties, growing exports and increasing two-way investment, Canada is deepening its engagement with India as a priority market.
In fact, Canada is partnering with India's largest business association, the Confederation of Indian Industry, to host the Canada-India Technology Summit 2017, an event that will draw high-level attention from government and business leaders in both countries.
The Canadian Association of Defence and Security Industries in partnership with the Government of Canada invites you to join the business delegation which will be featured at the Canada-India Technology Summit. As part of the delegation, your organization will have an opportunity to interact with senior Indian government officials and business leaders, develop a deep understanding of the opportunities in India, and take advantage of multiple networking and partnership development opportunities.
Following the Technology Summit, business programs will be developed for the following sectors, in cities across India:
Advanced Manufacturing (Pune);
Information and Communication Technologies (Hyderabad);
Transportation (Bangalore);
Energy (Kolkata);
Life Sciences (Mumbai);
Cleantech (Mumbai).

Free Webinar on India
Avascent Analytics in partnership with the Canadian Association of Defence and Security Industries will be hosting a free data driven presentation on the Indian defence market. The goal of the Webinar will be to:
Outline the budgetary dynamics that shape Indian defence investment, with a particular focus on issues like currency fluctuation and MoD returns to the treasury that tend to influence the ability of the Indian armed forces to modernize by importing equipment from abroad
Provide an overview of opportunities in India and how they may be influenced by existing programmatic priorities and budget dynamics as they unfold over the next 5-10 years;
Discuss the competitive landscape among suppliers to the Indian MoD, focusing on the positions of companies that tend to draw on the Canadian supply chain relative to Russian, French, Israeli, and local suppliers;
Discuss the factors that can influence a firm's approach to the Indian market, like the high expectation of indigenous industrial participation, technology transfer, Make in India policies, and so on.
The presentation can take place in the format of a 45-minute briefing, followed by a 15 minutes question and answer period. Avascent will distribute the briefing materials to attendees following the conclusion of the presentation.

I received a fuseaction called details that circuit events does not have a handler for.