Event Details
2017 Canadian Armed Forces Outlooks (Army, Navy, Air Force)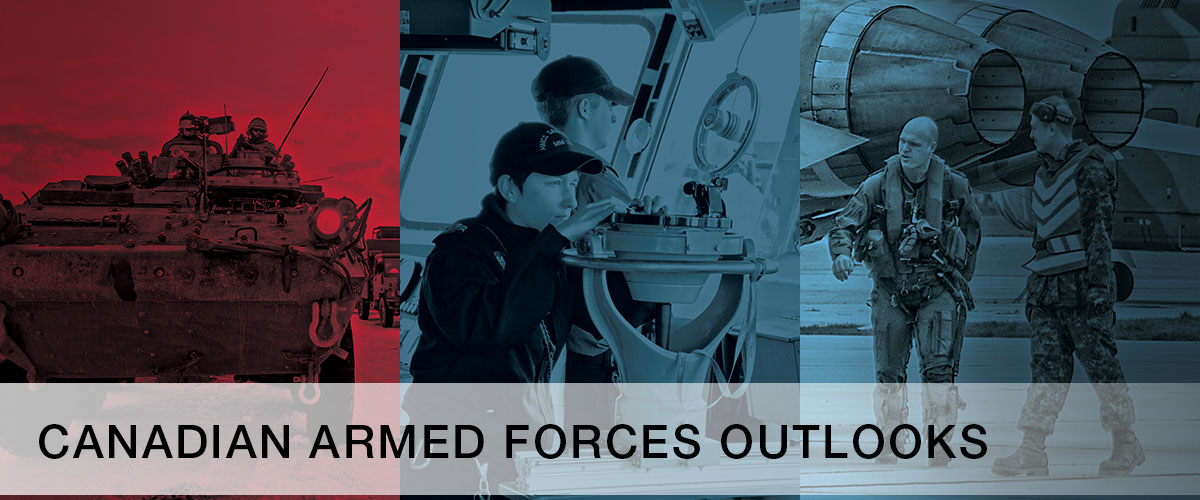 Hear directly from Canada's top Military leadership as they discuss their goals for tomorrow's Navy, Army & Air Force at the 2017 Canadian Armed Forces Outlook series taking place April 11-13, 2017 at the Shaw Centre (formerly Ottawa Convention Centre) located at 55 Colonel By Drive, Ottawa, Ontario.

Tuesday, April 11, 2017

Wednesday, April 12th, 2017

Thursday, April 13th, 2017

Detailed event agendas to follow.
Daily registration includes access to full conference program, keynote luncheon and afternoon breakout sessions.
For further information on the CAF Outlook series please contact Theresa Ellwood, Event Manager, at 613-235-5337 ext. 28 or theresa@defenceandsecurity.ca.