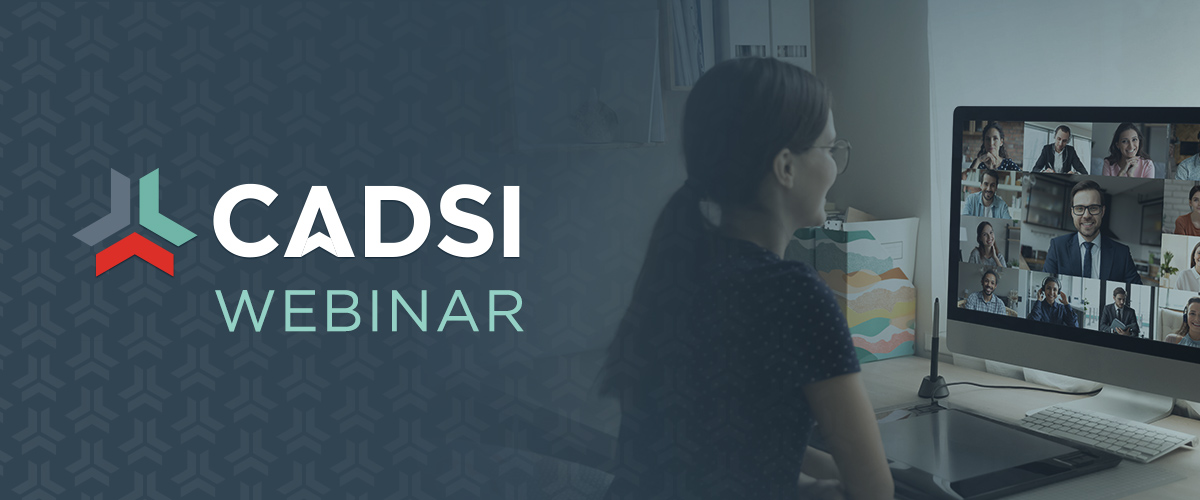 events
Ace Your CMMC Assessment
Event Description
On October 24, join CADSI as we welcome the man who helped write the book on the U.S. Cybersecurity Maturity Model Certification (CMMC) program. Brian Hubbard will lead us through a deep dive of what CMMC assessors are going to be looking for.
Date: Monday, October 24, 2022
Time: 1:00pm Eastern
Link: Zoom link will be sent after registration closes at 9:00 am on the morning of the webinar
About the Speaker
Brian Hubbard – Director, Commercial and Cybersecurity
Brian Hubbard is the Director of Edwards Commercial and Cybersecurity business. With 35+ years of cybersecurity experience, Brian is responsible for all strategic Commercial initiatives, as well as development and expansion of Edwards' Cybersecurity Solution Area, to include CMMC initiatives.
Brian is a strategic business leader with three decades of experience architecting, designing, and developing solutions to address some of the nation's top cybersecurity challenges. Prior to joining Edwards, he founded Evolved Cyber Solutions (ECS) – a company dedicated to supporting both large and small organizations in assessing security compliance and building cyber programs based on the NIST Cybersecurity Framework. Prior to ECS, Brian was at G2 where he was responsible for both Federal/Civil Government and Commercial customer solution development and delivery. Brian was a primary author and led the contractor team supporting NIST in the development of the Cybersecurity Framework. Brian also supported Booz Allen Hamilton's Information Assurance Directorate (IAD) business at the National Security Agency (NSA) for 19 years, as a Principal. Brian's industry knowledge and cybersecurity understanding make him a true asset to the Edwards' Leadership Team.
Brian holds a Master of Science in Operations Research from the University of Maryland, Baltimore County (UMBC) and a Bachelor of Science in Computer Science from Purdue University. He is also a certified Project Management Institute (PMI) Project Management Professional (PMP), Certified Information Security Manager (CISM), and as well as a Cybersecurity Maturity Model Certification (CMMC) Provisional Instructor (PI) and Provisional Assessor (PA).
Event Details
Register
Add to calendar
Print page
Share
Event fees
This webinar is complimentary for CADSI members.
This webinar is not open to the media.
Why attend?
Find out what CMMC auditors will be looking for and have your technical questions answered by one of the leading experts in the field.