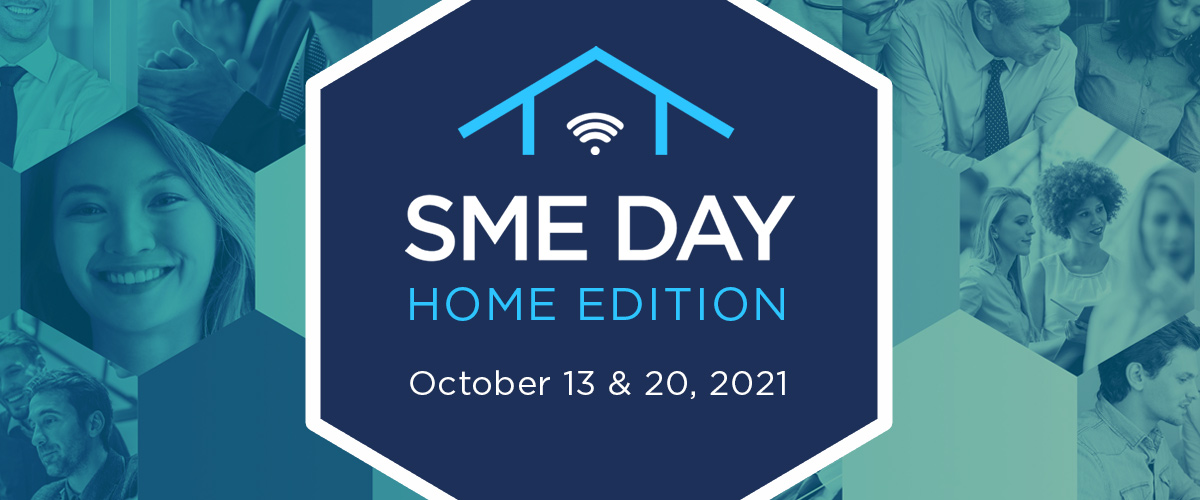 Event Description
SME DAY IS YOUR OPPORTUNITY TO CAPTURE THAT COMPETITIVE EDGE AS A CRUCIAL COMPONENT OF THE DEFENCE AND SECURITY SUPPLY CHAIN.
If you are a small-to-medium size enterprise (SME) looking to enter or build your presence in these sectors, you need to know how to get your company ready. SME Day has a long-standing history of bridging the gap between OEMs, governments and Canadian SMEs. This annual event is an excellent opportunity to discover government resources and programs, new innovative technologies, and essential tips to confidently connect with OEMs and the Canadian Government to pitch your products and services.

WHO? SME Day is open to CADSI members only. We hope to see you all online!

WHEN? WEDNESDAYS AT ONE!
October 13, 1:00 pm ET
October 20, 1:00 pm ET

AGENDA
SME Day Canada offers effective and valuable 90-minute education sessions delivered virtually over 2 days, starting at 1:00 pm ET. Session topics and speakers will be announced in early Fall 2021.

** Please note that SME Day Canada 2021 will not feature Supply Chain Connect B2B/G meetings. B2B/G meetings are only offered through CADSI's Canadian Defence Marketplace - a separate networking event.

WHERE?
A VIRTUAL EVENT: Through our partnership with a reputable virtual event solutions provider, CADSI will deliver SME Day to wherever you may be working from! Limited spaces are available.
Event Details
Register
Add to calendar
Print page
Share
Event fees
The B2B/G & Conference Package:
Includes full access to BOTH SME Education Conference Days (October 13 & 20, 2021) AND access to the Canadian Defence Marketplace taking place on November 4, 2021, to conduct your B2B/G meetings.
CADSI Members: $665 +HST
Government: $495 +HST
The Conference Package:
Includes full access to BOTH SME Education Conference Days
(October 13 & 20):
CADSI Members + Government: $199 + HST
Location
A Virtual Event
.
Why attend?
LEARN
Gain insight on the defence and security procurement process in Canada.
DISCOVER
Many programs are available to assist Canadian SMEs in their business development goals.
CONNECT
Opportunities to pose your questions directly to Canadian government and OEMs.